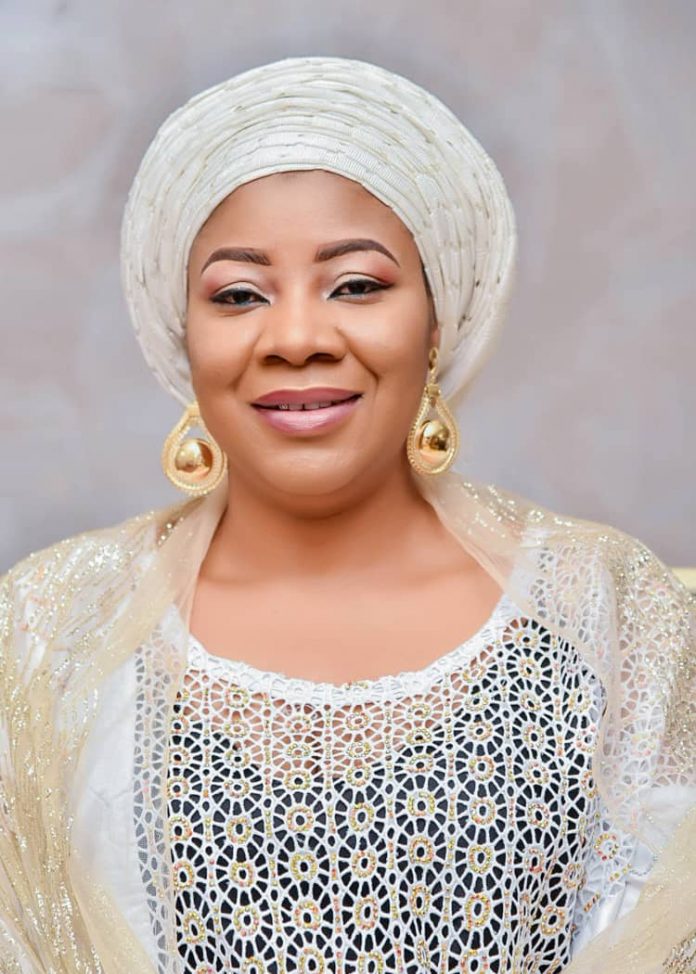 The Executive Chairman of Kogi State Mineral Resources Development Agency Hajiya Hassiat Ozavize Suleiman, has hailed the Executive Governor of Kogi State and Presidential Aspirant Alh Yahaya Bello on his epoch making outing at the just concluded party primaries which held in Abuja.
Speaking to press reps, Haj. Suleiman stated that the Governor has heralded a new dawn in Nigerian politics, she said that Governor Bello's audacious moves as a young candidate which saw him come fifth place among scores of aspirants was testament to his tenacity and commitment to serving his fatherland.
The Chairman opined that his candidacy will go down in history and will set a precedent for a more diverse candidature and players in politics, "His Excellency has shown that capacity and youth participation in government is possible even up to the highest elected position in the land, I have no doubt that this will encourage more young people to take on the mantle of leadership and dream big," she said.
"Among the youths and even his contemporaries, Governor Bello has exemplified the exact qualities of a true and visionary leader, who gives his all, and will not back down till the aim is achieved."
"Indeed as a Kogi citizen, I am beyond proud of this show of focus and commitment, but even more so, I am encouraged by His Excellency's determination to leave his mark in the sands of time, and I have no doubt that this will be an aim achieved in the not too distant future, because this is not the end. Governor Yahaya Bello will continue to be part of our political consciousness for many years to come, Mark my words: this is just the beginning," she stated.
The presidential aspirant was a strong contender in the much anticipated primary election of the All Progressives Congress, which held in Abuja on Tuesday.
By, Maymunah Zubair
9th June, 2022