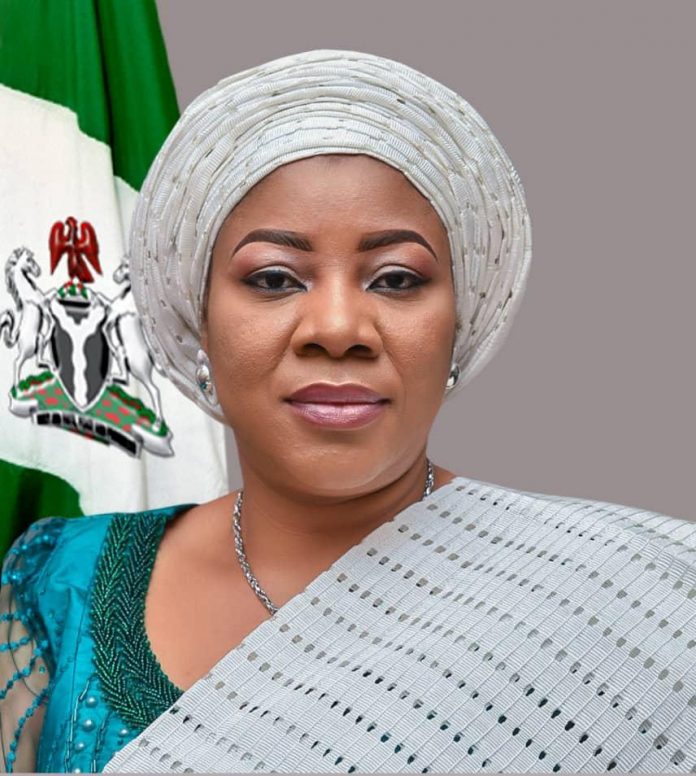 By: Maymunah Zubair
The Chairman, State Mineral Resources and Environmental Management Committee (MIREMCO), 𝗛𝗮𝗷𝗶𝗮 𝗛𝗮𝘀𝘀𝗶𝗮𝘁 𝗢𝘇𝗮𝘃𝗶𝘇𝗲 𝗦𝘂𝗹𝗲𝗶𝗺𝗮𝗻, Kogi has called for support for the struggling women in mining and Artisanal Miners in Kogi State.
The charge was made today at the two-Day Public Hearing on the Bills to establish the Nigerian Mineral Development Corporation, Solid Minerals Producing Areas Development Commission, Institute of Bitumen Management and also a Bill to Repeal and Re-enact the Explosive Act of 1964.
The Chairman while speaking to the senators at the highlight of the hearing, made a passionate appeal on behalf of ill-equipped women and Artisanal Miners stating that Artisanal and Small-Scale Mining makes up 80 – 90% of all the Mining in Nigeria and therefore need all the support they can get, if the Nation is to check the loss of revenue through mining.
Reacting to the her appeal was 𝗦𝗲𝗻𝗮𝘁𝗼𝗿 𝗙𝗿𝗮𝗻𝗰𝗶𝘀 𝗙𝗮𝗱𝗮𝗵𝘂𝗻𝘀𝗶 who wasted no time at directing the National President of Miners Association of Nigeria, 𝗔𝗹𝗵𝗮𝗷𝗶 𝗞𝗮𝗯𝗶𝗿 𝗠𝘂𝗵𝗮𝗺𝗺𝗲𝗱 to take charge. He assured Hajiya Suleiman that due consideration will be given to women and registered Artisanal Miners when grants and government intervention funds are allocated.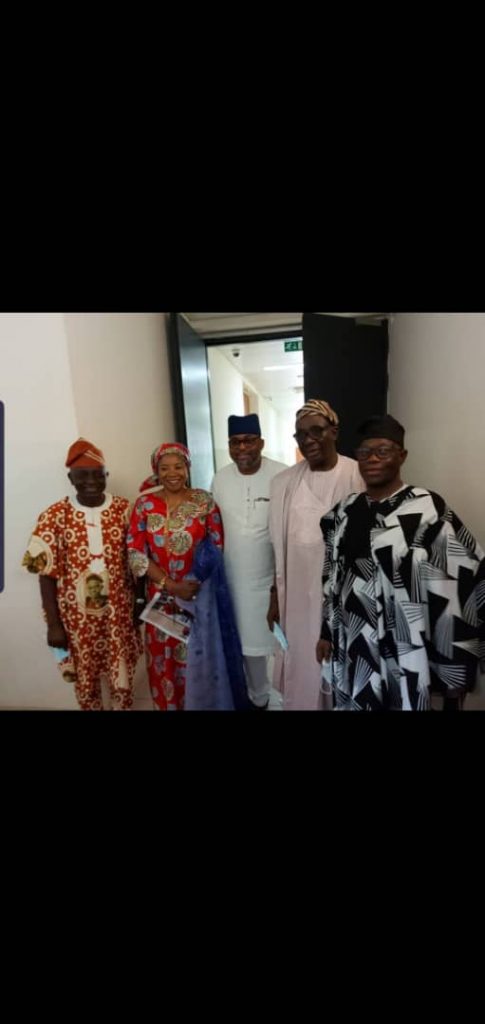 Speaking further, the chairman expressed admiration of 𝗦𝗲𝗻𝗮𝘁𝗼𝗿 𝗦𝗺𝗮𝗿𝘁 𝗔𝗱𝗲𝘆𝗲𝗺𝗶 for his tremendous effort in promoting Kogi State among his colleagues at the Senate. She recognised his passion for developing the Solid Minerals sector in Kogi and Nigeria as a whole.
The Public Hearing came to an end wherein the Chairman of the Senate Committee on Solid Minerals, Mines and Steel Development And Metallurgy, 𝗦𝗲𝗻𝗮𝘁𝗼𝗿 𝗧𝗮𝗻𝗸𝗼 𝗔𝗹𝗺𝗮𝗸𝘂𝗿𝗮 pledged to take all the points and suggestions raised by the public for into consideration and onward discussion at the Senate Plenary.
Tuesday, September 14, 2021
Signed :
𝘏𝘢𝘮𝘻𝘢 𝘈. 𝘠𝘢𝘲𝘶𝘣,
Committee Media Rep