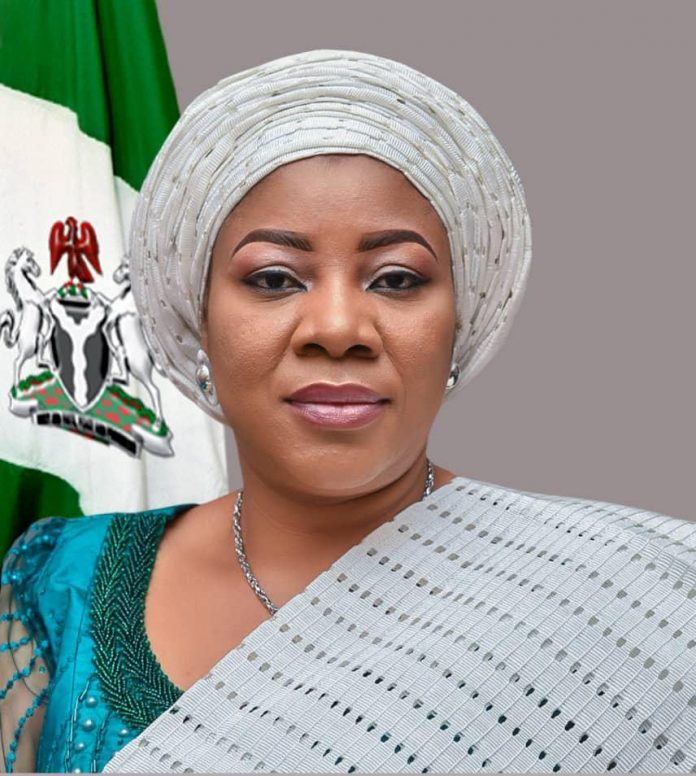 The Executive Chairman of Kogi State Mineral Resources Development Agency, 𝗛𝗮𝗷𝗶𝘆𝗮 𝗛𝗮𝘀𝘀𝗶𝗮𝘁 𝗢𝘇𝗮𝘃𝗶𝘇𝗲 𝗦𝘂𝗹𝗲𝗶𝗺𝗮𝗻, has bemoaned the passing of, 𝗛𝗮𝗷𝗶𝗮 𝗛𝗮𝗷𝗮𝗿𝗮 𝗠𝗼𝗺𝗼𝗵 𝗔𝗸𝗮𝘁𝗮, mother of Accountant General of the State, 𝗔𝗹𝗵. 𝗝𝘂𝗯𝗿𝗶𝗹 𝗠𝗼𝗺𝗼𝗵, calling it a great loss.
In an open condolence message to the AG, the Chairman noted that the late matriarch lived an exemplary life in piety and humility.
Hajiya Suleiman also extended her condolences to the extended family, and admonished them to take comfort in the fact that the latlived a fulfilled life and contributed meaningfully to to the lives of many in her family and community at large, while she prayed for God to grant them the fortitude to bear the loss.
By, Maymunah Zubair