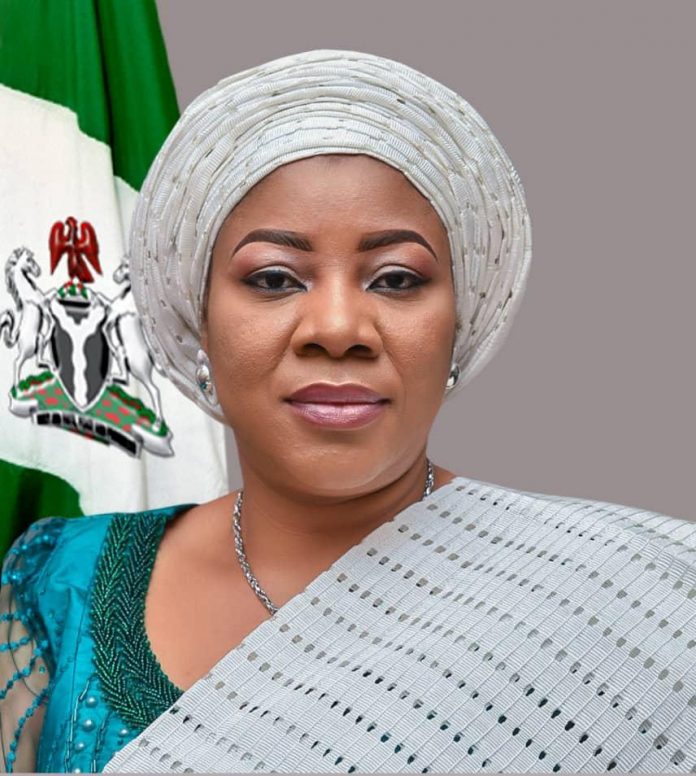 The Chairman of State Mineral Resources and Environmental Management Committee, MIREMCO, Kogi State Chapter, 𝗛𝗮𝗷𝗶𝘆𝗮 𝗛𝗮𝘀𝘀𝗶𝗮𝘁 𝗢𝘇𝗮𝘃𝗶𝘇𝗲 𝗦𝘂𝗹𝗲𝗶𝗺𝗮𝗻 has called for added inclusion of host communities on issues bordering on solid minerals and mining.
The call was made today at the two-day public hearing on several Bills and Motion on solid mineral development at the National Assembly. The hearing was hosted by 𝗦𝗲𝗻𝗮𝘁𝗼𝗿 𝗧𝗮𝗻𝗸𝗼 𝗔𝗹-𝗠𝗮𝗸𝘂𝗿𝗮, Chairman Senate committee on solid minerals, mines, steel development and metallurgy as well as other members of his committee. In attendance was the Senate President, 𝗦𝗲𝗻𝗮𝘁𝗼𝗿 𝗔𝗵𝗺𝗲𝗱 𝗜𝗯𝗿𝗮𝗵𝗶𝗺 𝗟𝗮𝘄𝗮𝗻, the Minister of State for Mines and Steel Development 𝗗𝗿. 𝗨𝗰𝗵𝗲 𝗢𝗴𝗮𝗵, as well as other relevant stakeholders in the sector.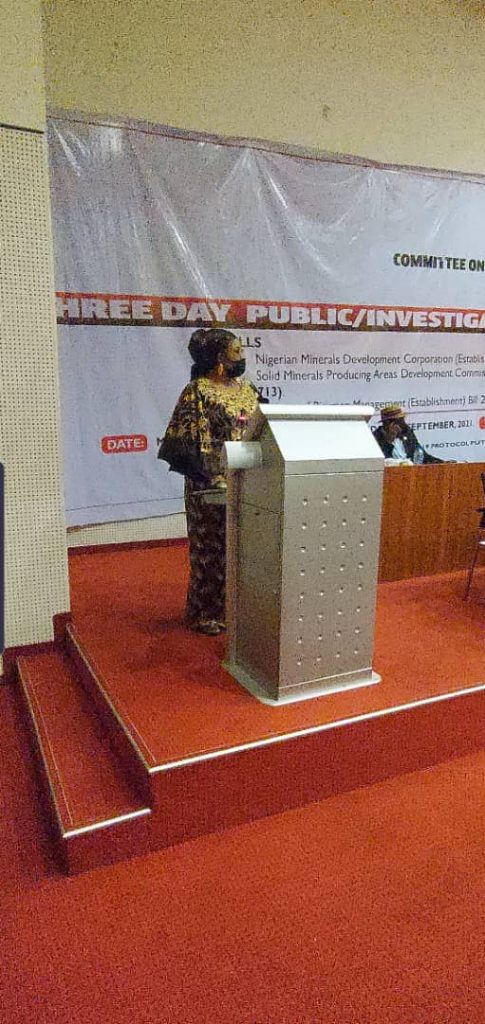 Hajiya Suleiman while speaking in support of the Solid Minerals Producing Areas Development Commission Establishment Bill 2021 sponsored by 𝗦𝗲𝗻𝗮𝘁𝗼𝗿 𝗬𝗮𝗾𝘂𝗯 𝗢𝘀𝗲𝗻𝗶 representing Kogi Central Senatorial District, said that the commission when created, would be the perfect vehicle to reassess and reposition the importance of host communities in the sector. She opined that compensation and community development agreement, while inclusive, was barely enough to carry host communities along, and added that host communities be made shareholders in mining ventures in their communities, as this will greatly reduce conflicts and bring about harmonious relations between mining companies and host communities.
She further stated that various issues militating against cohesive and sustainable development of mineral producing areas like Kogi State, including the lack of definitive and decentralised data of minerals across the local governments of the country, would be better streamlined should the bill be passed.
The bill is one of many under appraisal including Nigerian Minerals Development Corporation Establishment Bill 2021, Management Establishment Bill 2021, Explosive Act 1964 Repeal and Re-enactment Bill 2021 and the urgent need to investigate the loss of 9 billion dollars annually, due to illegal mining and smuggling of gold.
𝘈𝘣𝘶𝘫𝘢, 13𝘵𝘩 𝘚𝘦𝘱𝘵𝘦𝘮𝘣𝘦𝘳, 2021
By Maymunah Zubair