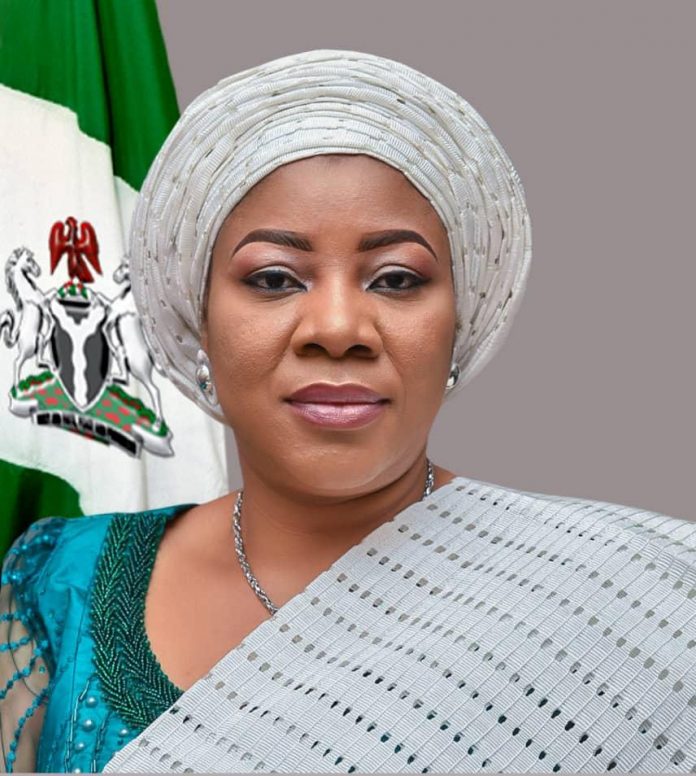 The Chairman of State Mineral Resources and Environmental Management Committee (MIREMCO) Kogi Chapter, 𝗛𝗮𝗷𝗶𝘆𝗮 𝗛𝗮𝘀𝘀𝗶𝗮𝘁 𝗢𝘇𝗮𝘃𝗶𝘇𝗲 𝗦𝘂𝗹𝗲𝗶𝗺𝗮𝗻, has charged stakeholders in the Mining Sector to maintain neutrality in the discharge of their duties in the sector, to ensure sustainable development.
The remark was made in a meeting between MIREMCO, Representatives of Ogbagebe, Ika District, Ankpa LGA, Sybstec Nigeria Ltd and representatives of Zuma 828 Coal Ltd, domiciled in Kogi State.
The meeting held at the instance of the Federal Mines Officer in Charge of Kogi State to curtail lingering issues between Sybstec Nigeria Ltd and Zuma 828 Coal Ltd where the latter complained of encroachment into their legal Title Area.
In attendance were the commander in charge of mining of the Nigeria Security and Civil Defence Corps, Muhammad Sambo and officers from the Department of State Security Services, among others.
Hajiya Suleiman in her statement urged the representatives of the community to forster peace and welcome every investor into their land for the purpose of growth and development. She also admonished them to allow government officials to carry out their duties, as empowered by prevailing law. She went further to say that preventing officials from carrying out their legal duties might attract sanctions from the appropriate channels.
In a related development, the Committee rejoiced with 𝗔𝗹𝗵𝗮𝗷𝗶 𝗔𝗹𝗵𝗮𝘀𝘀𝗮𝗻 𝗝𝗶𝗯𝗿𝗶𝗻 who until retirement, was a director in the Federal Ministry of Environment and a statutory member of the Committee. A brief ceremony was held in his honour where a meritorious service award was presented to him
Lokoja. Friday, 17th December, 2021.
By 𝗠𝗮𝘆𝗺𝘂𝗻𝗮𝗵 𝗭𝘂𝗯𝗮𝗶𝗿.