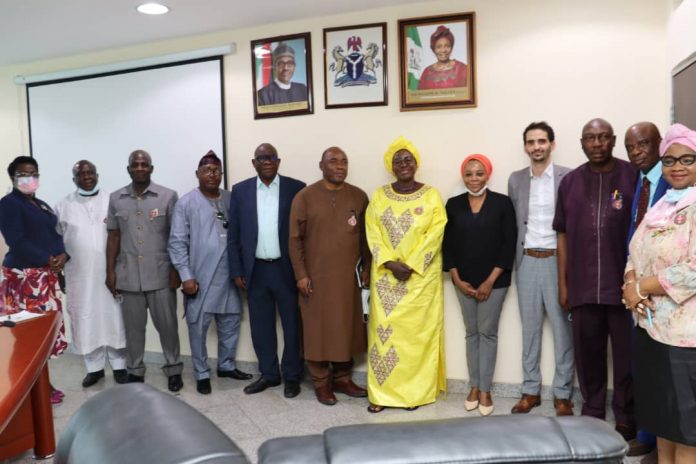 Federal Ministry of Women Affairs
Press Release.
13th December, 2021

 The Honourable Minister of Women Affairs, Dame Pauline Tallen, OFR, KSG has disclosed that she has not missed any National Council on Education Meeting for the reason of her love for the education of Girl-child being dear to her stating that "that is the meeting for initiating the policies for ensuring that the education of Nigeria's children – girl-children and boys as well as that of young women."  "Education", the Honourable Minister stated "empowers the girl-children and women" and "when you educate a woman, you empower her, because an educated woman will ensure that her children are educated and by so doing, are empowered", Dame Tallen declared.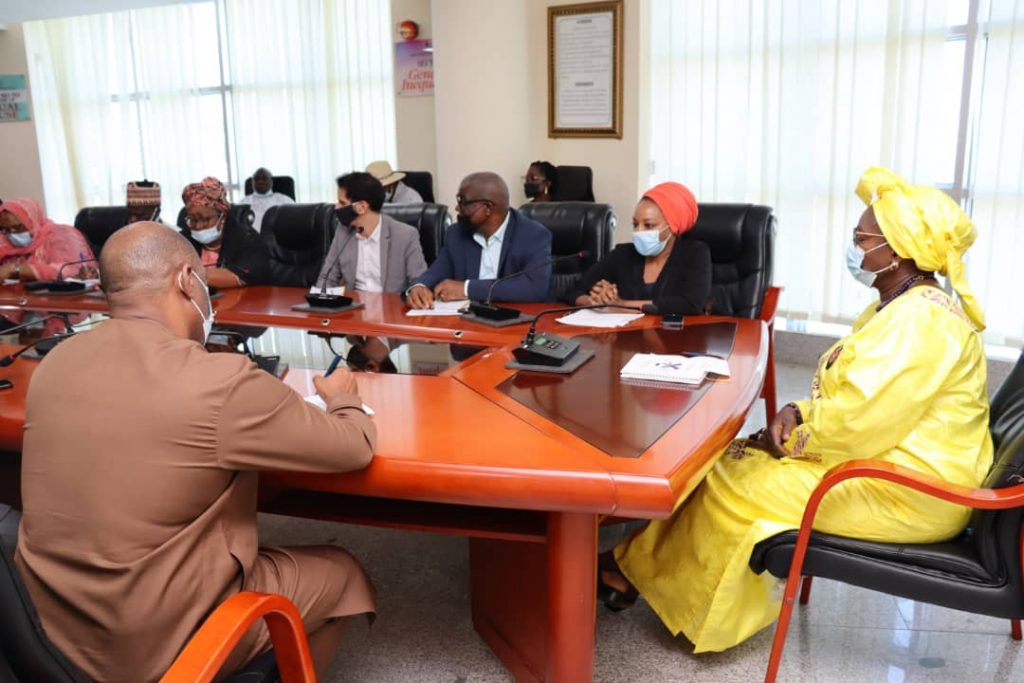 Dame Tallen was speaking while meeting the Adolescent Girls Initiative for Learning and Empowerment (AGILE) Project Team which comprised of Aisha Garba, the Team Leader; Tunde Adekola, Senior Education Specialist from the World Bank on the Team, Martin Simone, and Education Specialist of the World Bank also on the AGILE Team and Mrs. Leo-Agwoko Nnnena, the National Project Coordinator of AGILE, Mr. John Ellah, the Monitoring and Evaluation Officer of AGILE Project and the others are Dije Musa Umar and Asabe Musa Sadauki, the representative of Federal Ministry of Women Affairs on the AGILE Project.
AGILE Project is a World Bank Project with the help of international entities created with $500 Billion to increase women's secondary education. It aims to help about 6 Million boys and girls with the money by funding 5,500 new junior secondary schools and 3,300 new senior secondary classrooms. As a result of AGILE intervention, 3,400 women will be educated on a host of issues, ranging from climate change to "safety and gender violence awareness." It hopes to provide 500,000 of the lowest income women full scholarships to go to school and empower them to further advocate for s change in social norms.
The AGILE Project is presently piloting with 7 States of Borno, Plateau, Ekiti, Katsina, Kano, Kaduna and Kebbi but with the expected launch and full implementation, a review is to be scaled up to accommodate more States.
The Honourable Minister at the meeting with the AGILE Project Team asked that for her to take leadership of the Project, the Permanent Secretary, Engr. Olufunso Adebiyi, FNSE should immediately direct relevant Departments of her Ministry to come up with detail work plans for her review and possible adoption by the joint teams of Federal Ministry of Women Affairs with other relevant Ministries like Federal Ministries of Finance, Education, Sports & Youths Development and Health and the World Bank.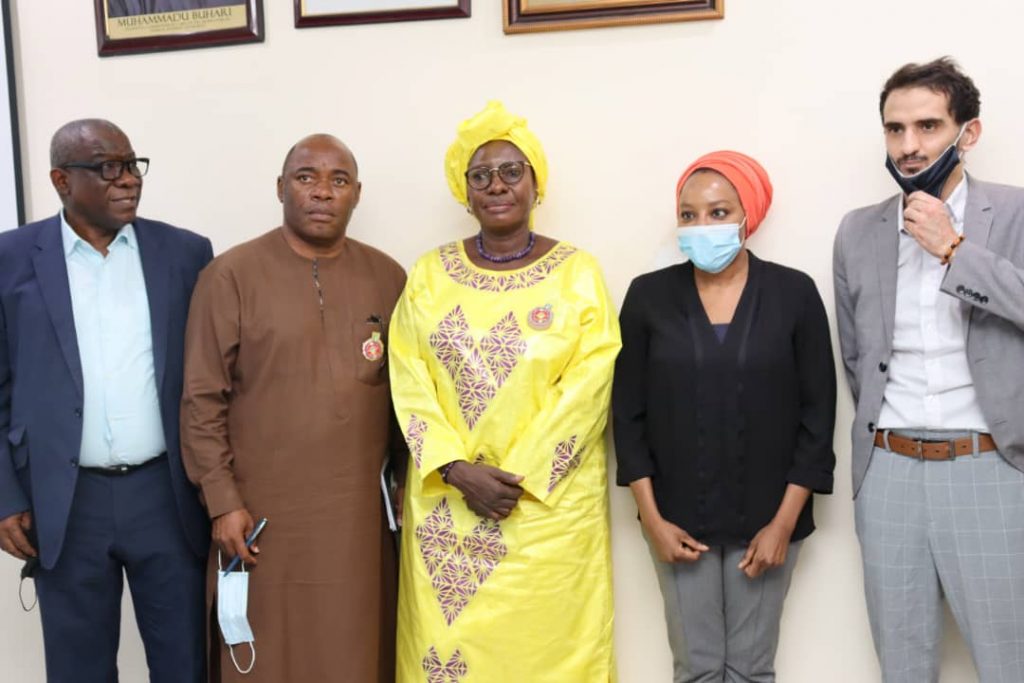 Dame Tallen asked that the reviewed and proposed work plan should consider the States where there is high prevalence of Early/Girl-child marriage, Sexual and Gender-based Violence, violation of Child Rights Act and violation of the Violence Against Persons Prohibition (VAPP) Act.
The women affairs Minister further disclosed that the strategy to be adopted by her Ministry going forward will be to include advocacy for the AGILE Project with those of VAPP and Child Rights Act while stating the need for community involvement of persons who have to adopt a poor family, child or school in their communities for empowerment.
The Minister also asked that the reviewed work plan of the AGILE Project for the stakeholders and world bank implementation needs to incorporate capacity development for staff of her Ministry who will help in the implementation.
Signed.
Olujimi Oyetomi, Director, Press & Public Relations.