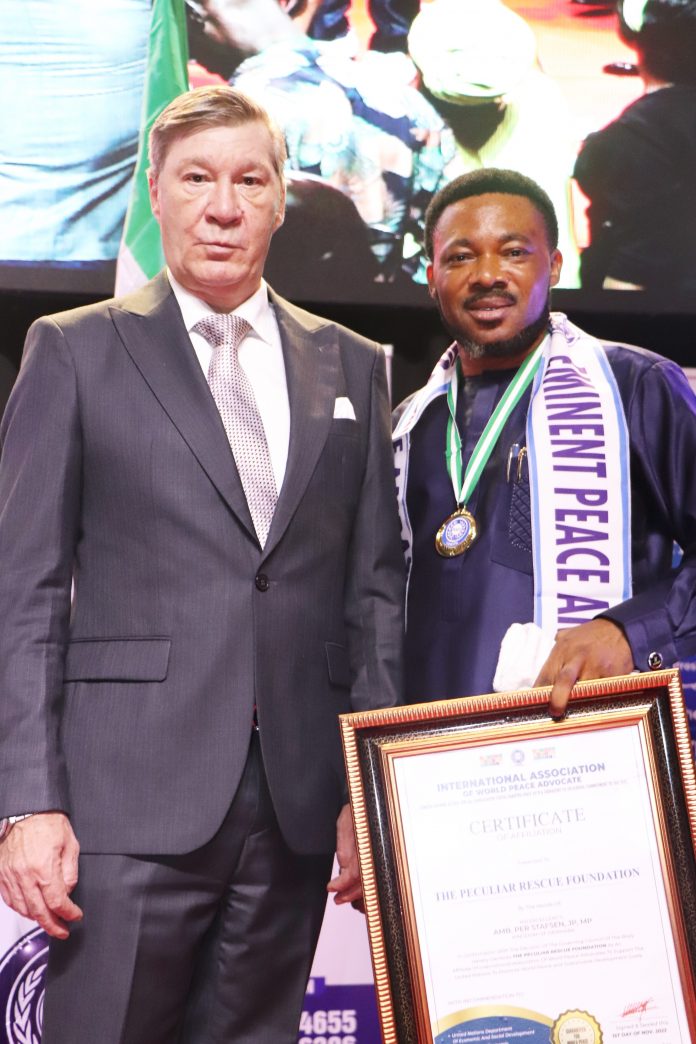 The International Association of World Peace Advocates has given award to the General Overseer The Peculiar God's Glory Ministry International Prof. Prince Prophet Kunle James Hephzibah (BABA PECULIAR) and other distinguished personalities.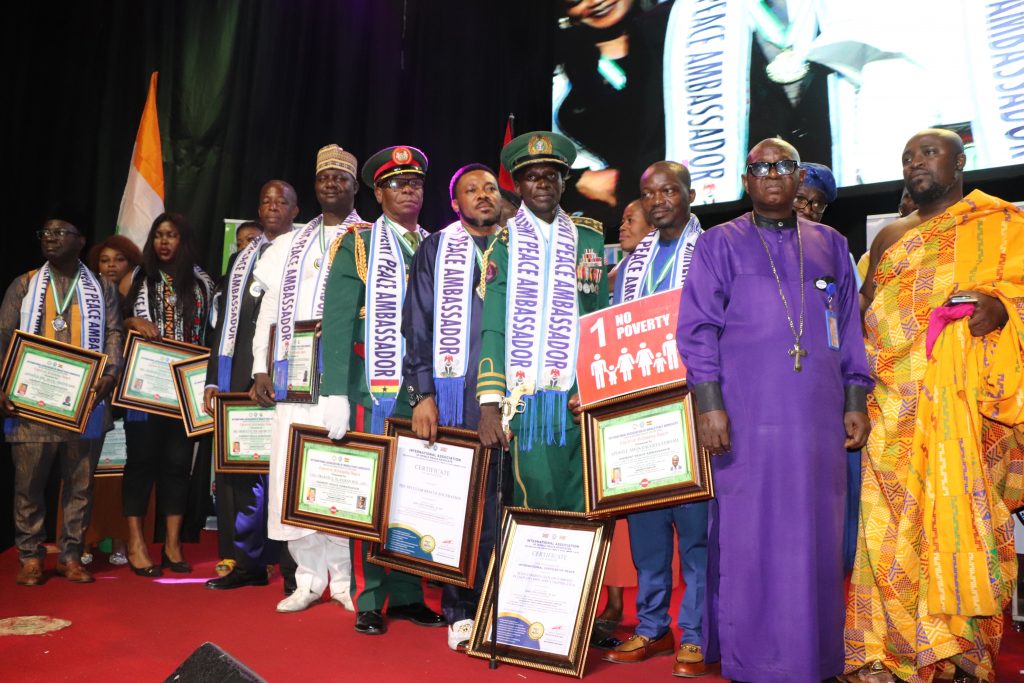 The awards were presented to champions from across Africa for their hard work and generosity.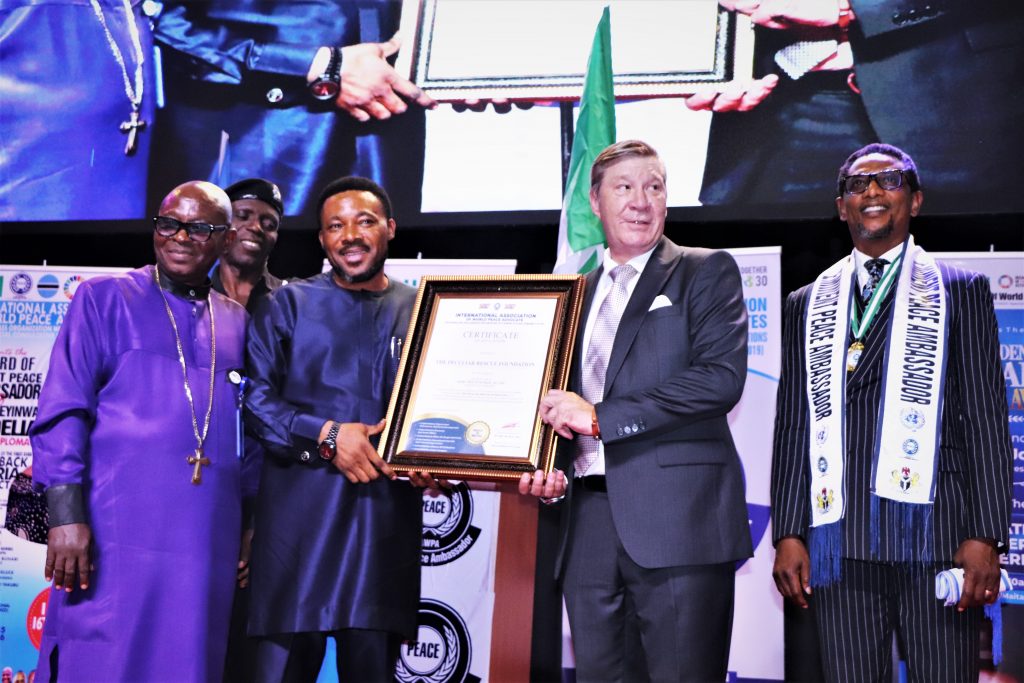 Prophet Hephzibah while receiving his award in Abuja, said love is the essence of human life. He added that if Nigeria wants to see development and counter terrorism and banditry, the antidote is love. He therefore urged Nigerians to love, tolerate and live peacefully with one another.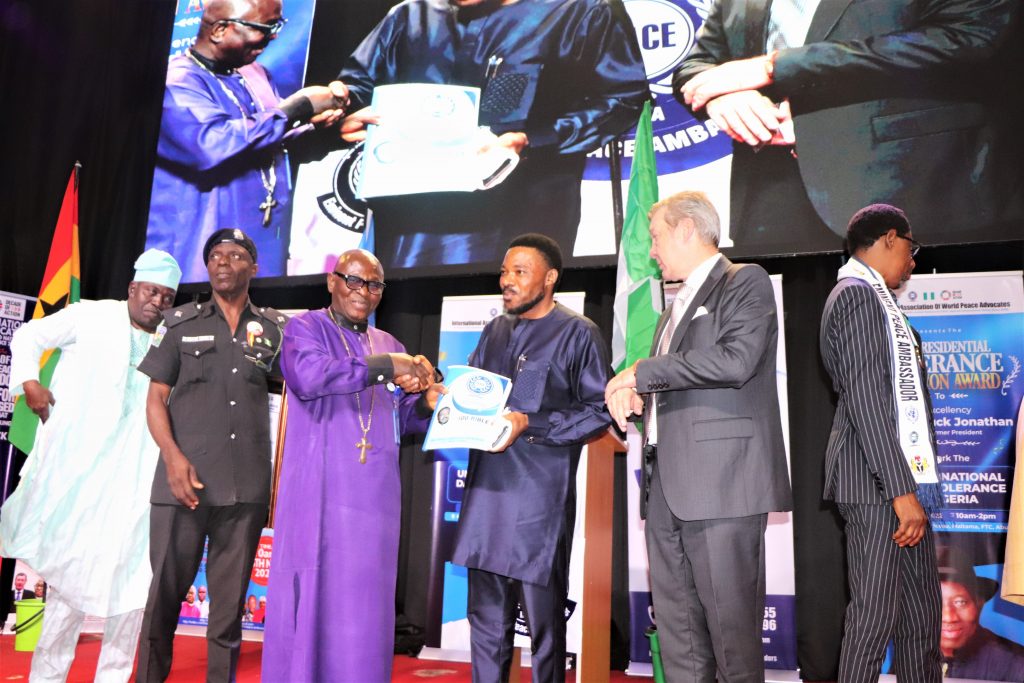 Prophet James Hephzibah Popularly known as BABA PECULIAR is a success-driven personality, whose success-oriented lifestyle has seen him traversing many areas of human endeavors. He is a clergy man, Philanthropist, theological teacher, and a professional Human Resources manager. He never fails to give glory to God, saying that there are greater things ahead that the lord will yet do.

In his remarks, The World peace President Ambassador Per Stafsen said, it is a priority for the organization as an international association to promote peace. He called on the political class, individuals and government to priotise peace in other to achieve real and lasting development across the country.

Also speaking, the Director International Association of World Peace Advocates. Professor Chidi Ehiriodo said it is the right time for Africa and the World to embrace peace, love, tolerance and unity for economic development.
The event was held in commemoration of International Day for Tolerance.