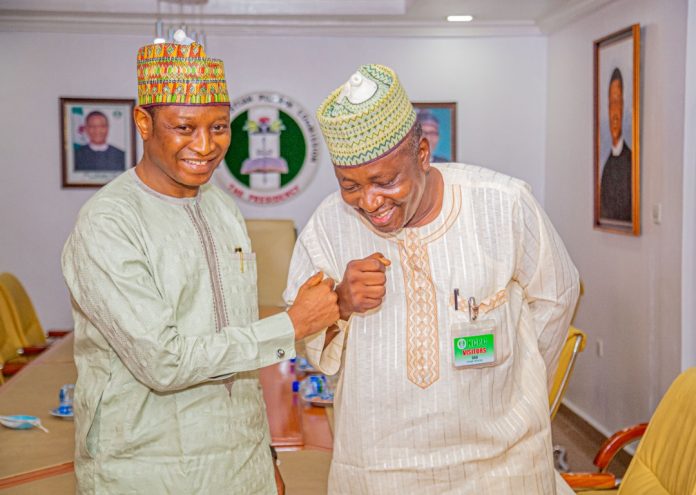 The Executive Secretary of the Nigerian Christian Pilgrim Commission, Rev. Yakubu Pam has said that, Christmas Carol unites and build Christian Faith . He made this known while playing host to the Organizing Committee of the 2021 Service of Nine Lessons & Christmas Carol in his office in Abuja on 25th November,2021.
Rev.Pam said "beyond the crisis faced in the country,there can be unity amongst Christians."
He commended his guests for promoting the birth of Jesus Christ our Lord. In his words, "I commend the Service of Nine lessons for promoting the spirit of the new born baby Jesus Christ our Saviour".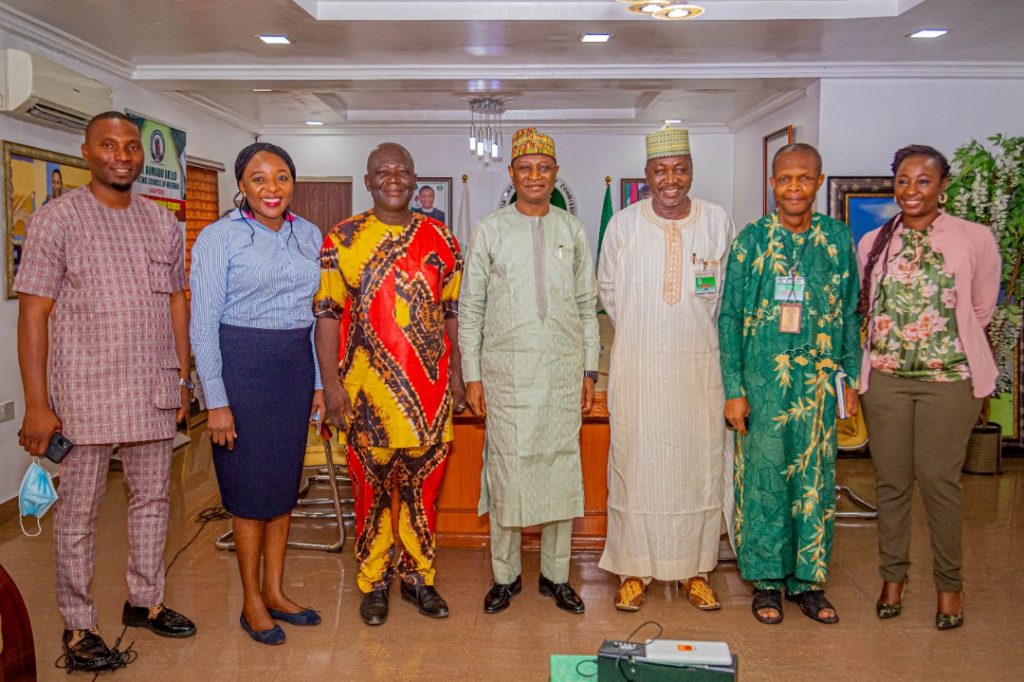 The NCPC Boss intimated that the Service of Nine lessons & Christmas Carlos is not only building our faith as Christians but also uniting the country. He further opined that, "this is the time to unite the country and he affirmed that he is 100% interested in whatever unites the country".
He assured that the Commission would strive to ensure the success of the programme as NCPC stands for uniting the body of Christ through pilgrimage.
The NCPC Helmsman disclosed that NCPC is the only Christian faith based agency under the Presidency that is saddled with the responsibility of conducting and regulating pilgrimage activities in the country.
He informed that the Commission had commenced preparation for the 2021 pilgrimage exercise to Israel and the kingdom of Jordan.
Earlier, the Executive Director News Voice of Nigeria, Ahaziah Suleiman who led the delegation thanked the Executive Secretary for receiving them. In his words , "we are happy to be here".
Mr.Suleiman informed that the Service of Nine Lessons and Christmas carols is an annual activity by three federal government owned organizations, Radio Nigeria, Nigerian Television Authority (NTA) and Voice of Nigeria (VON) who organize and bring Christians together to celebrate the birth of Jesus Christ.
He explained that Christmas Carol is for the spiritual upliftment of Christian faithful in the country,he added that , through song ministration many souls would be won for Christ.
NCPC MEDIA AND PUBLIC RELATIONS