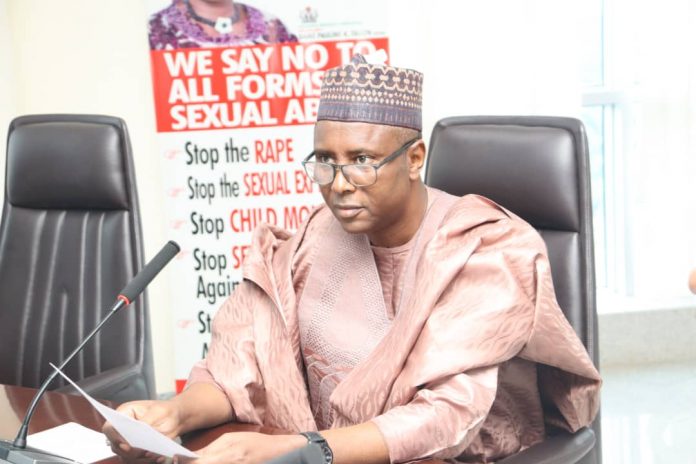 30th August, 2022
Press Release
Aliyu Shinkafi Shehu assumes duty as Federal Permanent Secretary, Women Affairs.
Following his deployment from Federal Ministry of Finance (Special Duties Office) to Federal Ministry of Women Affairs (FMWA), Mr. Aliyu Shinkafi Shehu has today, 30th of August, 2022 taken over the reins of Office as the Permanent Secretary.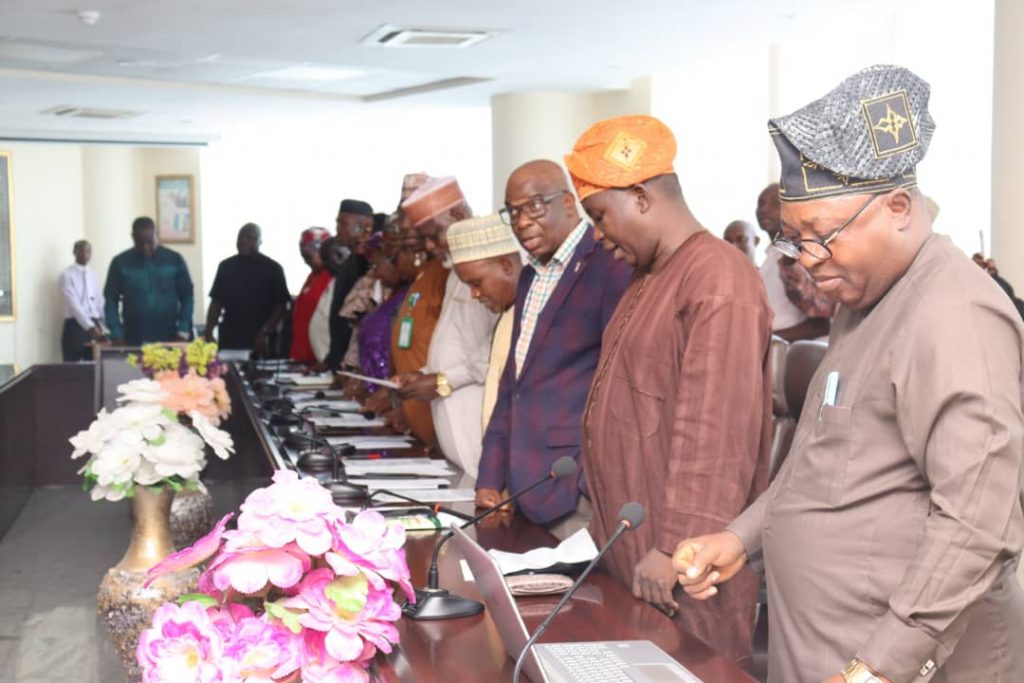 At a short but impressive ceremony held at the Women Affairs Headquarters' 4th Floor Conference Room, where Directors and staff of the Ministry gathered to catch a glimpse of the new Permanent Secretary and hear his policy direction, the dye-in-the-wool Accountant and Administrator declared that he will only be friendly with staff that are hardworking, truthful and committed to duty. He further stated that he doesn't appreciate lobbyists who would not state issues as they ought to be.
The Director, Economic Services of the Ministry who was overseeing the Office of the Permanent Secretary Mr. Idris Muhammed has led Directors of the Ministry to welcome the newly deployed Permanent Secretary, stating that the Ministry has a crop of hardworking, dedicated professionals who are among the best the Federal Civil Service can parade and they will be ready to extend full cooperation to the new Permanent Secretary.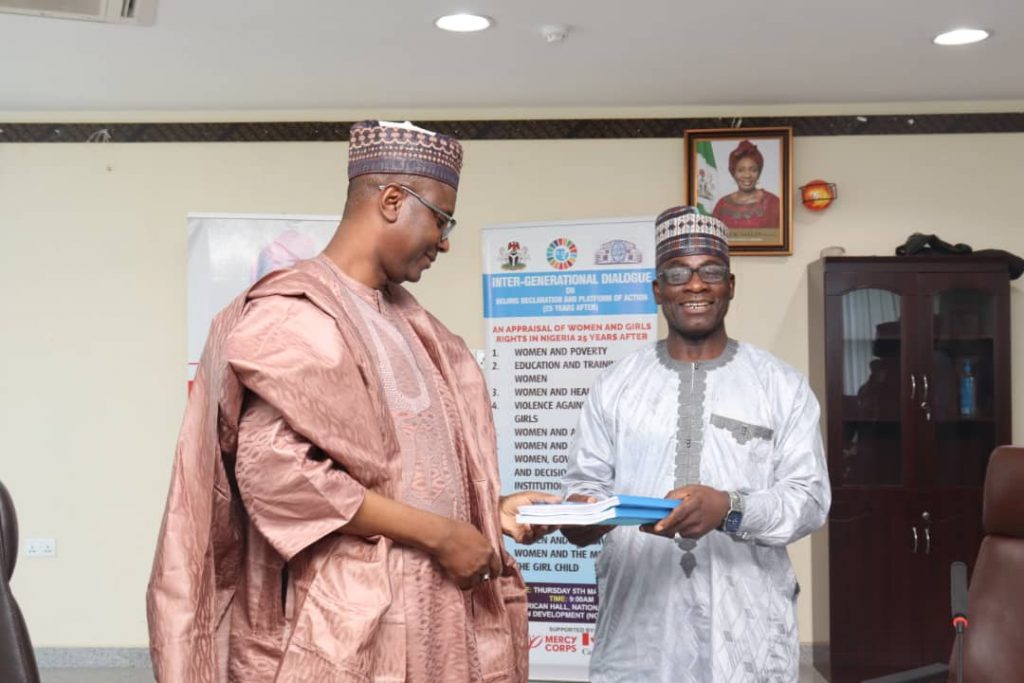 The highlight of the event is the taking over of notes which spelt out the details of the activities and the mileage attained, apart from the Mission, Vision and Mandates of the Ministry.
Mr. Idris Muhammed declared that few days and weeks will afford the new Permanent Secretary the opportunity of receiving briefings from the Ministry's Directors and their Teams who would provide information about the oncoming events to Mr. Shehu.
Mr. Aliyu Shinkafi Shehu was accompanied to the Ministry by some Directors and Teams of Civil Servants that worked with him at different work stations, especially, Federal Ministry of Finance.
Signed.
Olujimi Oyetomi
Director, Press & Public Relations.