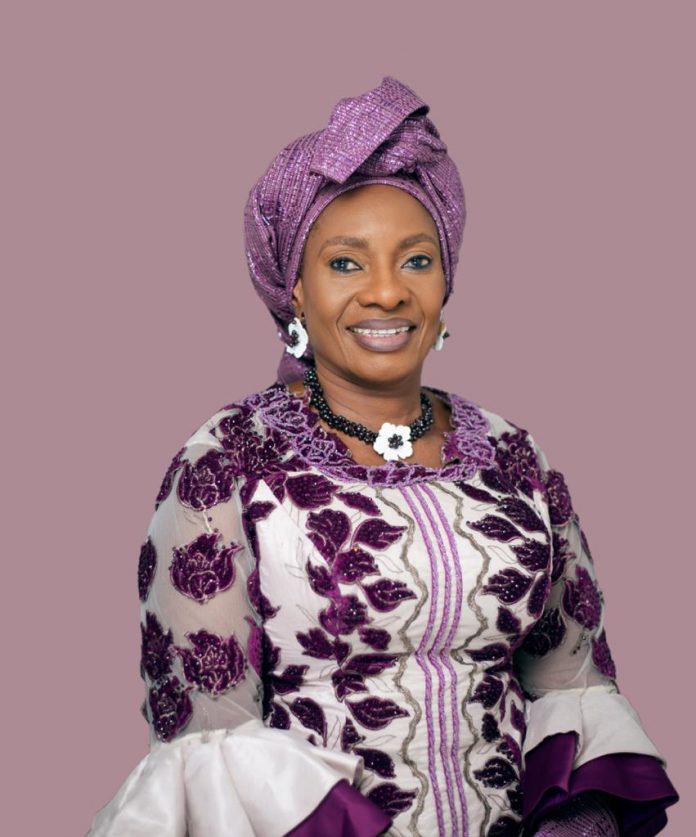 Dame Pauline Tallen, OFR, KSG advises members of Arewa Business Group to register online to benefit from Governments' incentive to MSMEs.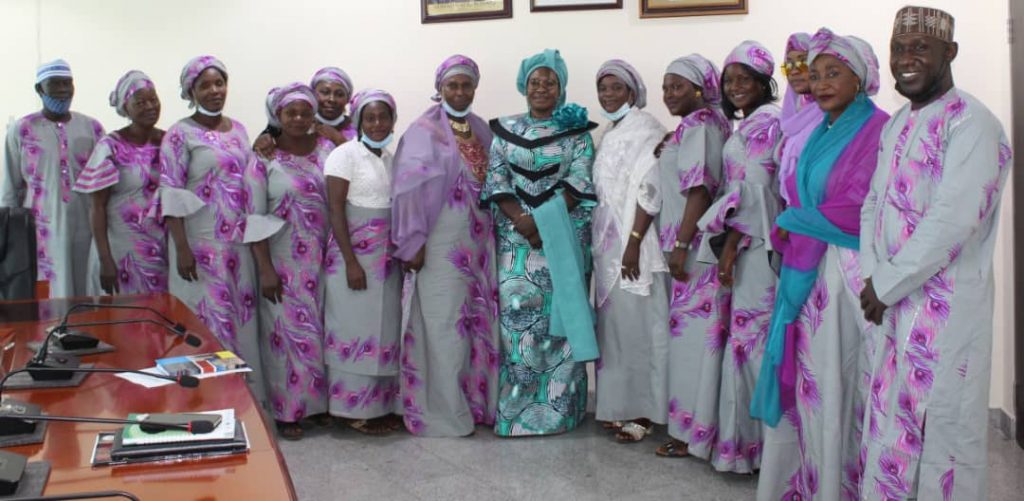 An invaluable advice has gone out from the Honourable Minister of Women Affairs, Dame Pauline Tallen, OFR, KSG to members of Arewa Business Group to ensure that their group as well as their members are registered online to fulfil the requirements of benefiting from the numerous incentives and soft loans which the present Administration of President Muhammadu Buhari, GCFR is rolling out to grow many Micro, Small and Medium Enterprises (MSMEs).
Membership of Arewa Business Group comprises of mainly women and some men who paid the Honourable Minister a courtesy call today, Friday, 2nd July, 2021.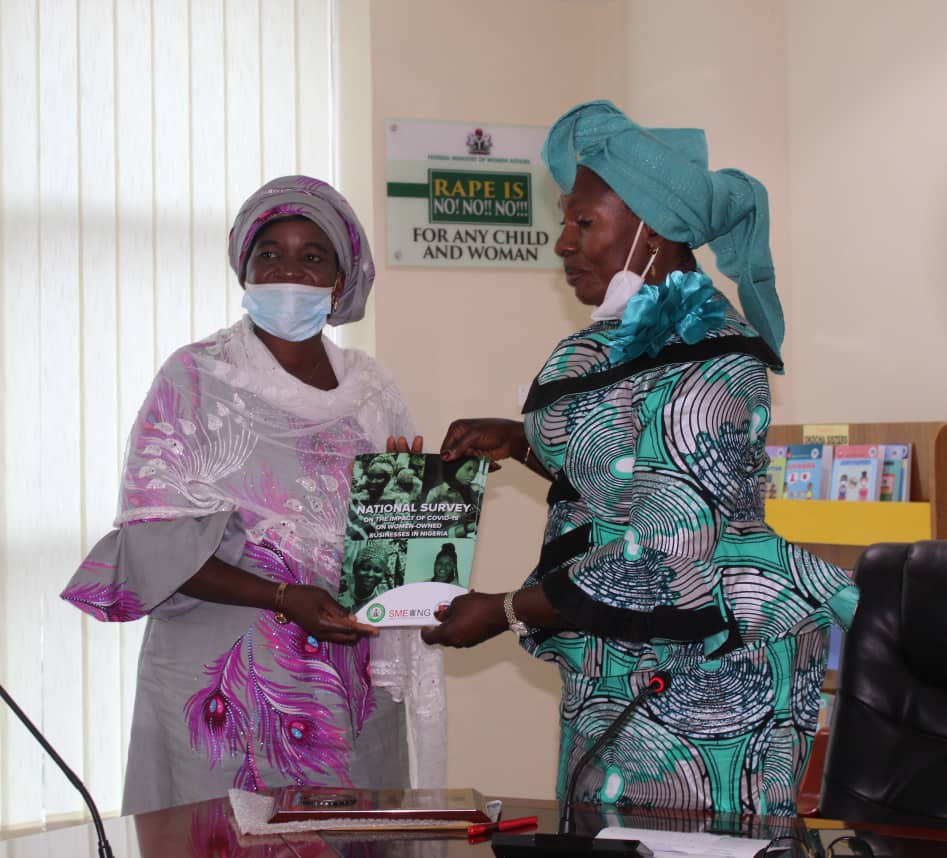 The Arewa Business Group which spoke through their Deputy- President, Jamila Makka when they visited the Honourable Minister lamented the devastation of the COVID-19 Pandemic on the businesses of their members, just last year with many not yet recovered, hence they came to solicit the Honourable Minister's intervention to benefit from the survival funds and other policies being rolled by President Muhammadu Buhari's Government to aid the recovery of Micro, Small and Medium Enterprises which were badly set-back by COVID-19.
The Group also requested for their members to be captured in social investment programmes of Government – Loans for Women-in Agriculture/Farming; Loans for Women-in Poultry and Livestock Production; Soft Loans for Women in Manufacturing Industry; Loans for Women in Cottage Industries – Soya Beans Production, Palm Oil Production, Gari Production and Beverages. They also invited the Minister as "Guest Speaker" at their oncoming "Nigeria Women Business Summit" which they want to hold in collaboration with the Federal Ministry of Women Affairs.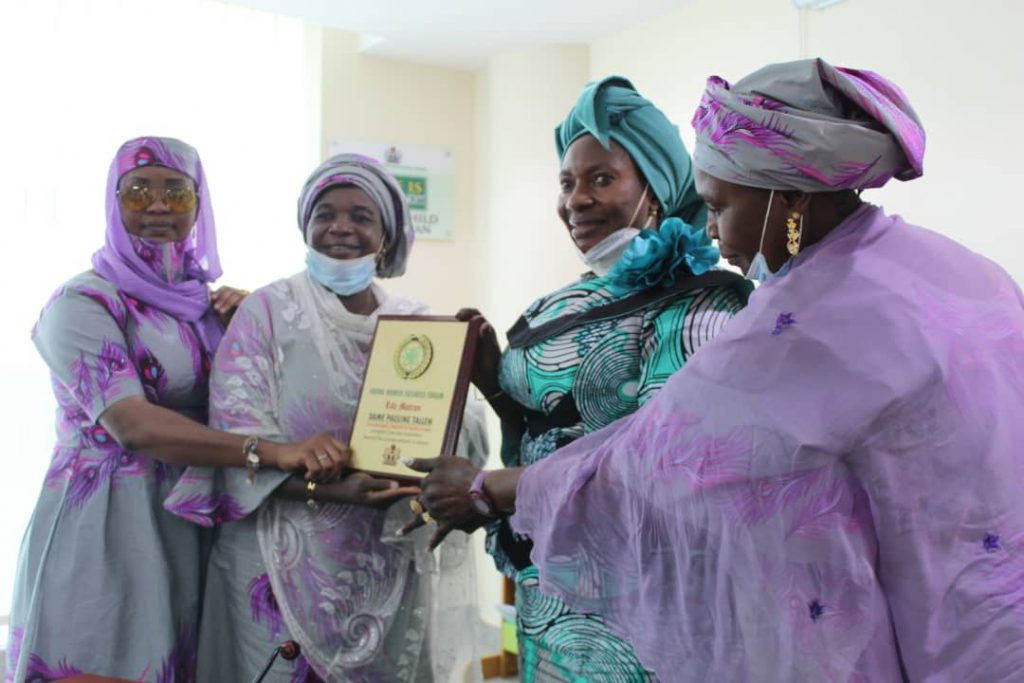 The highlight of the visit to the Minister by Arewa Business Group was the appointment bestowed on her as the Life Patron of the Group with an indicative plaque presented to her.
Signed:
Olujimi Oyetomi
Director, Press & Public Relations.