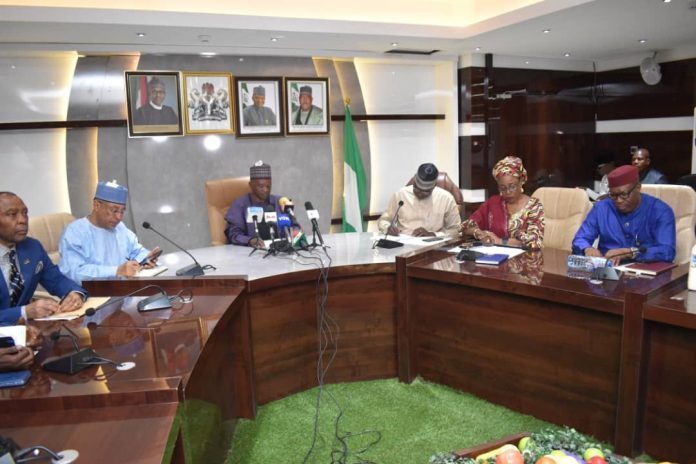 Dr Mohammad Mahmood Abubakar, Minister of Agriculture and Rural Development, has announced that the Federal Government provided N5Billion to Bank of Agriculture to encourage livestock farming in the country.
The announcement which was made during a media briefing highlighted that
with notable initiatives such as the National Livestock Transformation Plan (NLTP) and Livestock Productivity Resilience and Support Plan (LPRESP), would reform the livestock sector.
Dr. Abubakar stated that the N5 billion in the Bank of Agriculture was part of recapitalization to be given to livestock herders.
"The bank is being recapitalized, so more money will be coming in." He explained.
The Minister assured that the scheme is expected to bring more stability to develop the livestock sector, improve security and harmonious existence between farmers and herders.
The Loan Facility would also ensure more access at reasonable interest rates for farmers to expand their business and attract potential Investors into the Livestock Value Chain.
The Minister pointed out that crop sub sector has always gotten more attention because it comes with food security.
In his remarks, the Managing Director, Bank of Agriculture, BoA, Alwan Ali Hassan, explained that, "The Federal Government has recapitalized the Bank of Agriculture, we have received some funds and one of the mandates of the bank is financing the agric value chain completely''.
Alhaji Hassan pointed out that the modality in giving out the loan is going to be exactly as enshrined in loan conditions.
We have set rules for giving out loans which is governed by the Central Bank of Nigeria, CBN, regulations and also regulated by the bank and financial institutions body''.
He added that "the rates start from nine per cent up to 15 per cent depending on which value chain you are taking.
That means it depends on the risk factor of the business you are going into''.
On whether individuals farmers, who are not registered members of associations could apply for the loan, the Managing Director answered in the affirmative stating:
"In fact, we do not intend to give loan to the association, we are giving their members".
"All that the association has to do is to introduce their members".
Reacting to this development, the National President, Miyetti Allah Cattle Breeders Association, MACBAN, Baba Usman Ngelzarma lauded Federal Government for the loan facility as an important intervention for the livestock Value Chain.