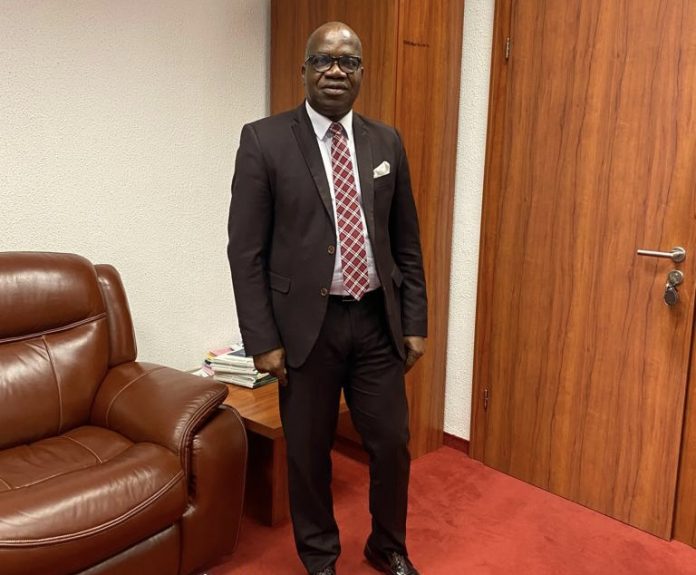 By Favour Bassey Otu
The Secretary General of the Economic Community of West African States (ECOWAS) Parliament, John Azumah, has said that having knowledge of the three main ECOWAS Languages is key for integration to be successful.
He made this known during an interview conducted by a reporter with "My ECOWAS News", Kwaku Sakyi Danso.
"For the blocs' integration to be successful its very key for the Community citizens to be multilingual especially in the three official languages English, French and Portuguese". He said
According to him, he has come to realise that language is very critical in a multicultural environment and in the integration process even bringing countries together and bringing peace also to a large extent.
And further added that when you understand each other, the issue of suspicion minimizes and one can communicate with their colleagues when they meet for the first time.
"What I would say is that I have met my brother or sister; where you cannot communicate you need to get a third party and that breeds suspicion".
Again, you would question; am I dealing with the right person, am I at the right place? These, the administrative head of the Community Parliament emphasized make language very essential in the integration architecture and agenda.
He thus advised that it is important to encourage member states to deepen the study of language especially the three languages that are our official languages.
Again Ghana and Nigeria we are lackadaisical in the learning of language, saying we think that probably we are okay; maybe it is the British attitude that English is ruling the world and if you can speak the Queens language and you have the right words then you are good to go.
He expressed worry that the French speaking countries (Francophone) in the sub-region take the study of language more seriously such that English is compulsory up to the University level but it's not the case in the English speaking countries (Anglophones) in the sub-region).
Mr. Azumah further pointed out that Nigeria is the biggest economy in Africa; very powerful and rich; they can stay in their country without moving out and they will be comfortable they have 36 states including the FTC.
And if they start trading among themselves in their states, they do not need any body. Despite that, it is not the ideal thing to do.
Recounting his schooling days, Mr. Azumah noted that he started as a language student at the University of Ghana, where he did French in the Six form and Spanish in Legon for one year.
Years back Ghana had a language college at Somanya, which taught French and was supported by the French government and others. But governments came and did not give it priority and was converted into one of the post secondary schools.
So specialization was taken away and it turns out that, only people who are interested in language would try to find where to get the learning done, except those at the frontiers of our countries, they make the efforts.
For instance, Ewes in Togo and Ghana, same with Northern Ghana and Burkina Faso. So they are able to express interest in it. It is not the same with those in the interior.
He also noted that Gambia is doing well because of Senegal, and re-emphaised the need to do something because moving forward and with the coming of the African Continental Free Trade Area (AfCFTA) that people need to have the opportunity of doing business without difficulties, language comes very handy.
According to him though there are interpreters, they are not sufficient and if we can have a staff speaking Portuguese, English and French you would see how much productivity we would come out with and we would save cost because you will understand documents coming in Portuguese and act on them.
Mr. Azumah recounted how the immediate past president of the ECOWAS Commission, Jean-Claude Kassi Brou when he appeared before the Community Parliament could express himself in French, English and Portuguese and was given standing ovation.
He did not need to pay and engage an interpreter hugely to work on Portuguese document that is important".
He gave another example when he visited the European Union Parliament somewhere in 2012 in their interaction with their fellow staffs there, each of them could speak a minimum of four European languages.
"One young man came in and spoke so well and beautifully, when I ask he said he is a Polish, so for integration process to work language is very key", he emphasised.