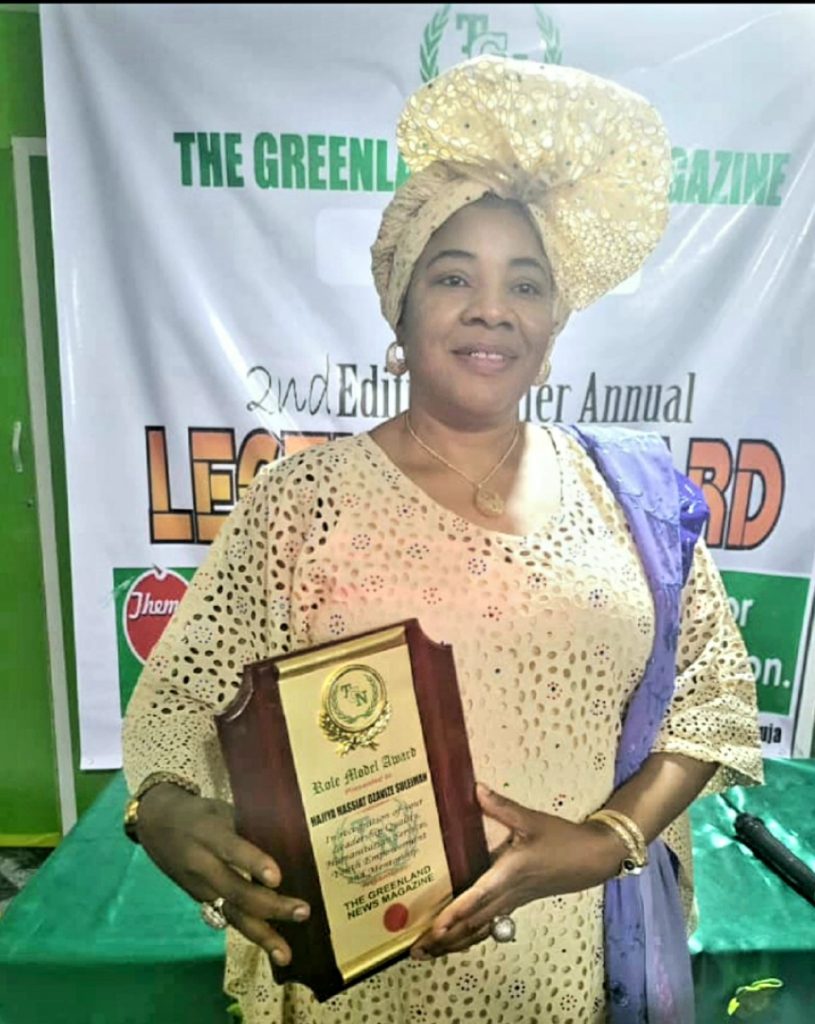 The Executive Chairman of Kogi State Mineral Resources Development Agency, Hajiya Hassiat Ozavize Suleiman has received the Role Model Award from The Greenland News Magazine, an Abuja publication.The honor was conferred to the chairman in recognition of her leadership quality humanitarian services, youth empowerment, and mentorship.
The award was pesented to her by the Auditor General of the FCT, Hajiya Kudirat Abdul-Hamid who lauded the chairman's efforts as a public servant and extolled her humanitarian endeavours. She congratulated her and urged the recipients to continue to do more in service to humanity.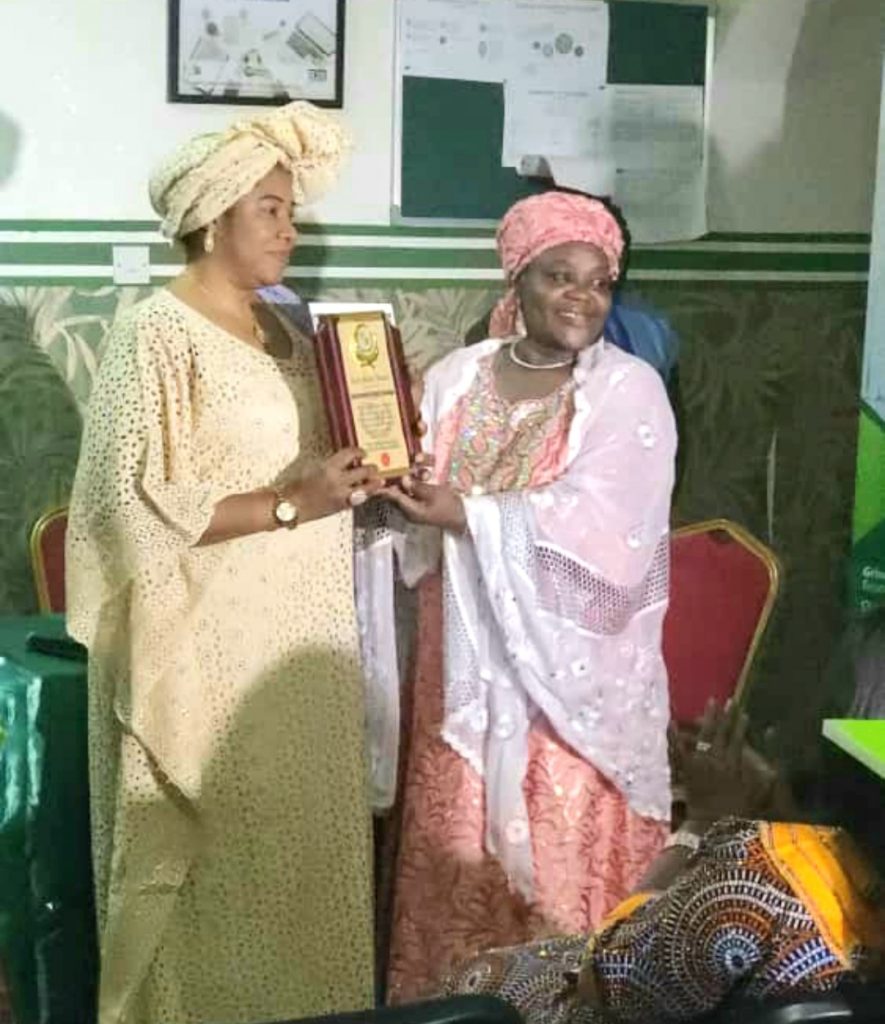 In her remarks, Hajiya Suleiman expressed elation at the recognition for her work and services, while giving gratitude to God for the grace given her to touch lives. She also specially appreciated Governor Yahaya Bello for giving her the opportunity to contribute her own quota to the growth and development of Kogi State.
While thanking the organisers, Hajiya Suleiman remarked: "I am humbled by this honor bestowed on me by The Greenland News Magazine, and promise to intensify my efforts in service to others, particularly in the area of youth and women empowerment."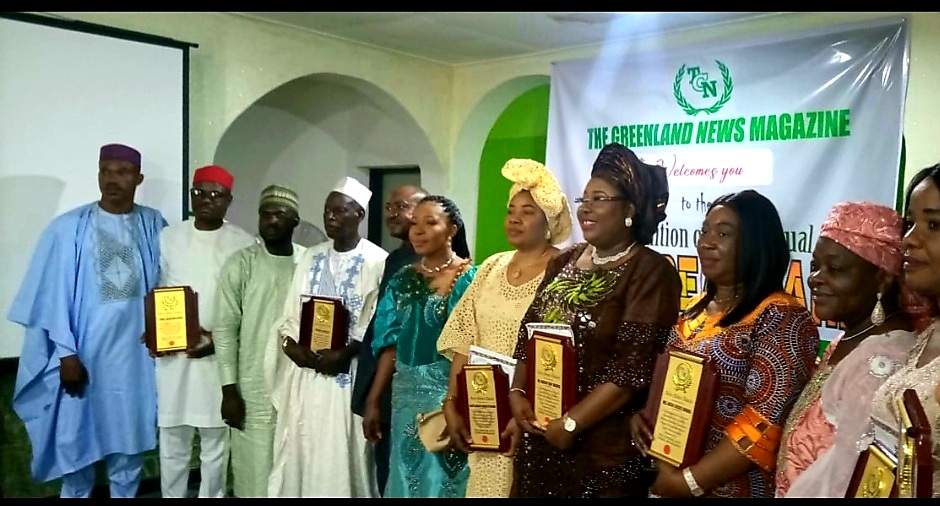 The Greenland News Magazine Lecture/Award is an annual event hosted by the publication to engendar discourse on societal issues. The theme for this year is "Leveraging on Non-oil Sector for Economic Development of the Nation".Other awardees include members of academia, entrepreneurs, as well as public office holders.