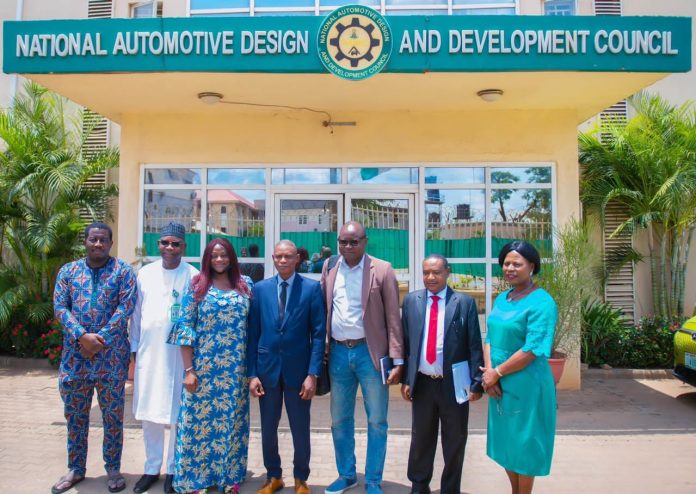 The United Nations Development Program, UNDP, headquartered in New York, is the United Nations' largest development aid agency, with offices in 170 countries.
The DIrector General, NADDC, Mr. Jelani Aliyu MFR had a crucial meeting with delegates from the UNDP at the NADDC Headquarters Abuja on Wednesday 11th May, 2022.
Focus of discussions was the collaboration between the NADDC and the UNDP on setting up Electric Vehicle Charging stations for EVs that would support projects on sustainable economic growth and human development in Nigeria.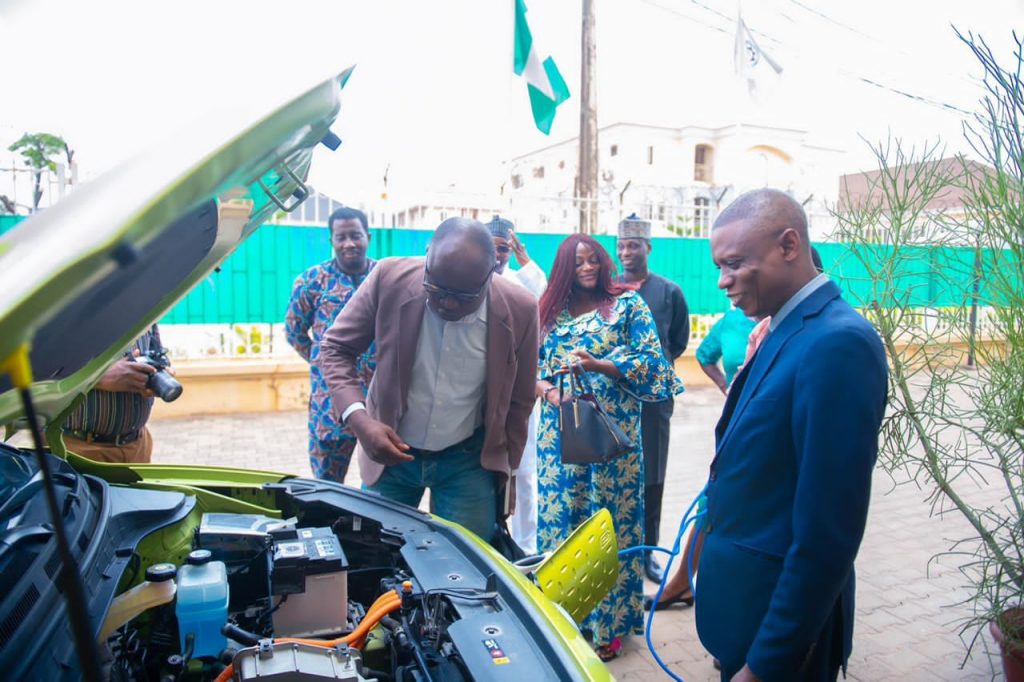 The Director General added "Vehicle electrification is inevitable, the NADDC is very rapidly shifting attention to it, and we are working towards achieving its comprehensive and sustainable adoption in Nigeria."
According to him NADDC is also working assiduously towards developing a unique, yet highly applicable Electric Vehicle that would be in tune with the economic structure of Nigeria. He showcased the design of the vehicle to the UNDP team.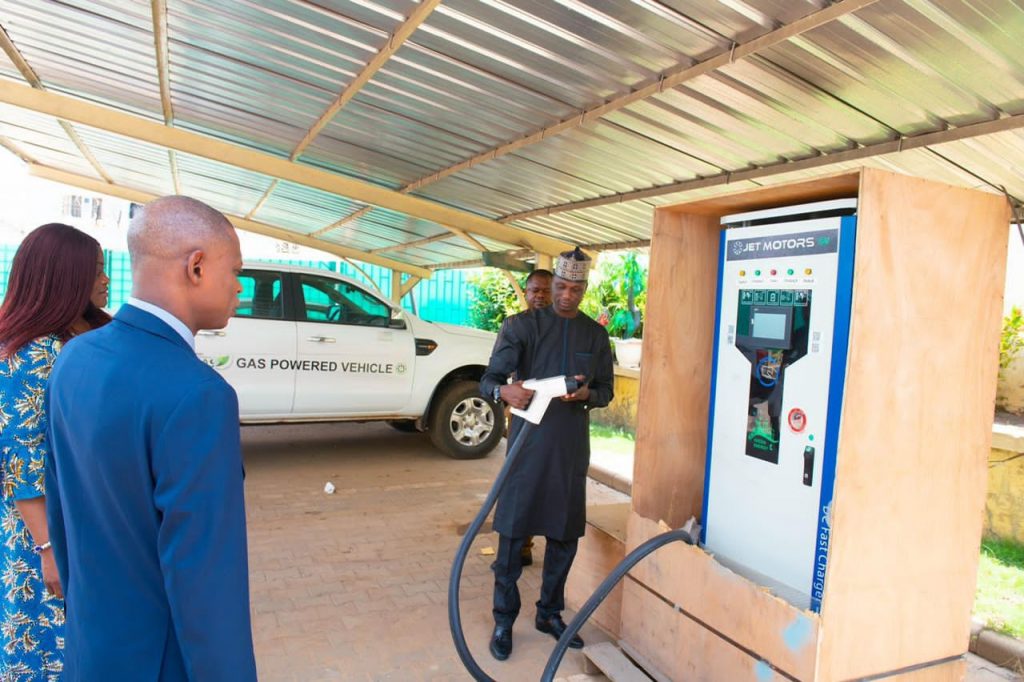 Aliyu also highlighted the Council's establishment of 100% Solar Powered EV Charging Stations at Usmanu Danfodio Unniversity, Sokoto, University of Lagos and University of Nigeria, Nsukka.
Responding, the Operations Analysts and leader of the UNDP team, Sally Musa, was very excited over the achievements and very unique and highly technical programmes and projects of the NADDC.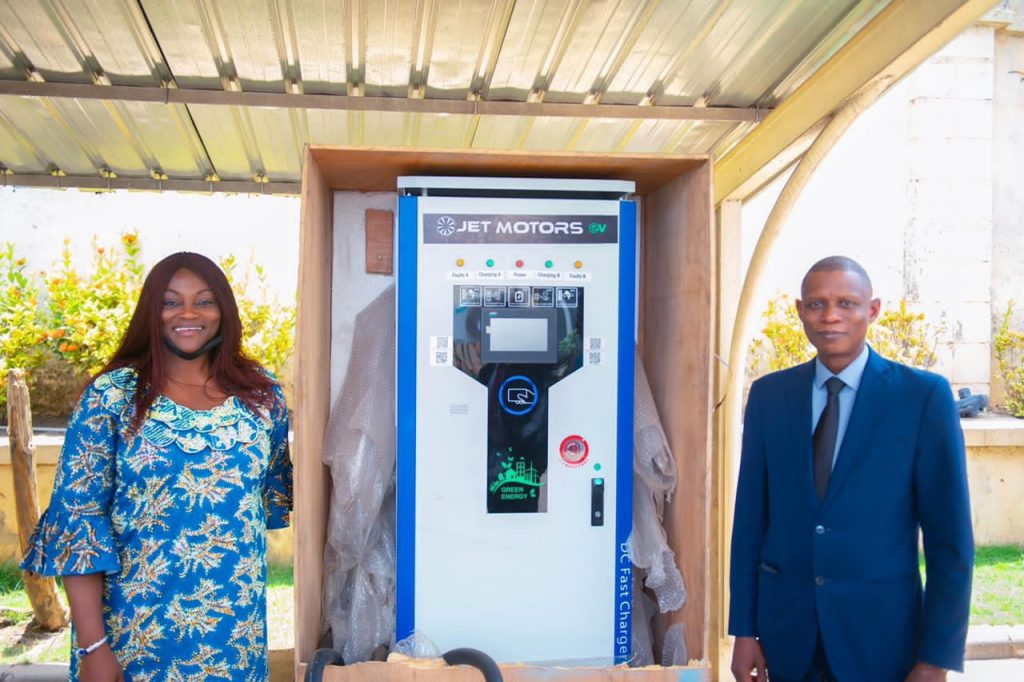 She assured that the UNDP would collaborate with the Council to establish EV charging stations, and also partner with the Council in the area of training programmes to further empower Nigerian youths, adding that more UN Agencies and other International Organizations would like to key into the very many projects of NADDC.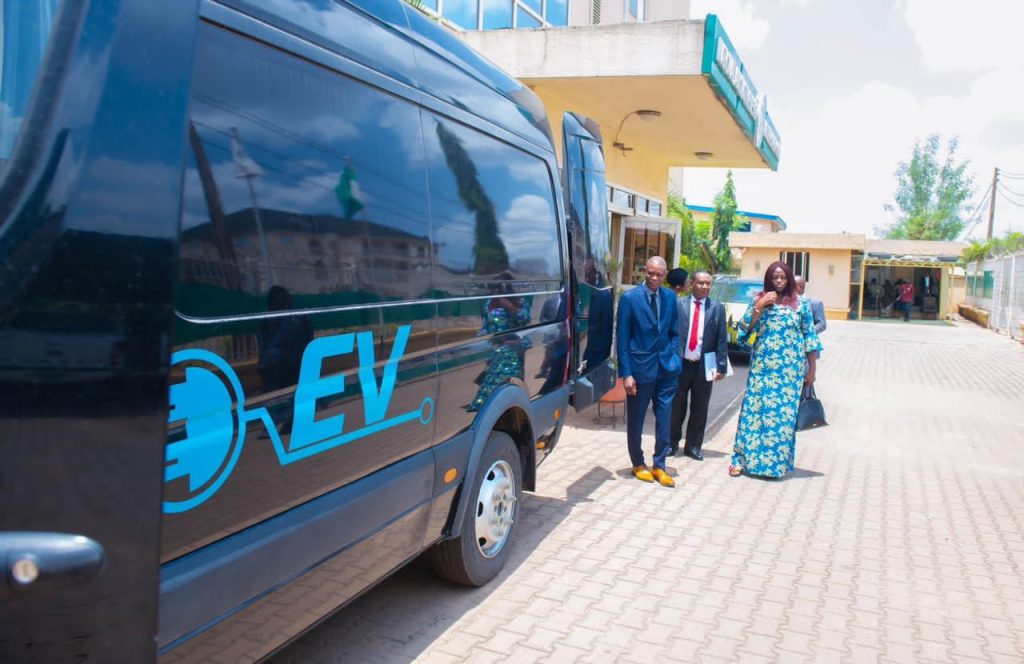 She was also shown the EV Fast Charger for the Jet Mover Electric Van at the Council. The van is a 100% Electric Vehicle by indigenous automotive company, Jet Systems Motors.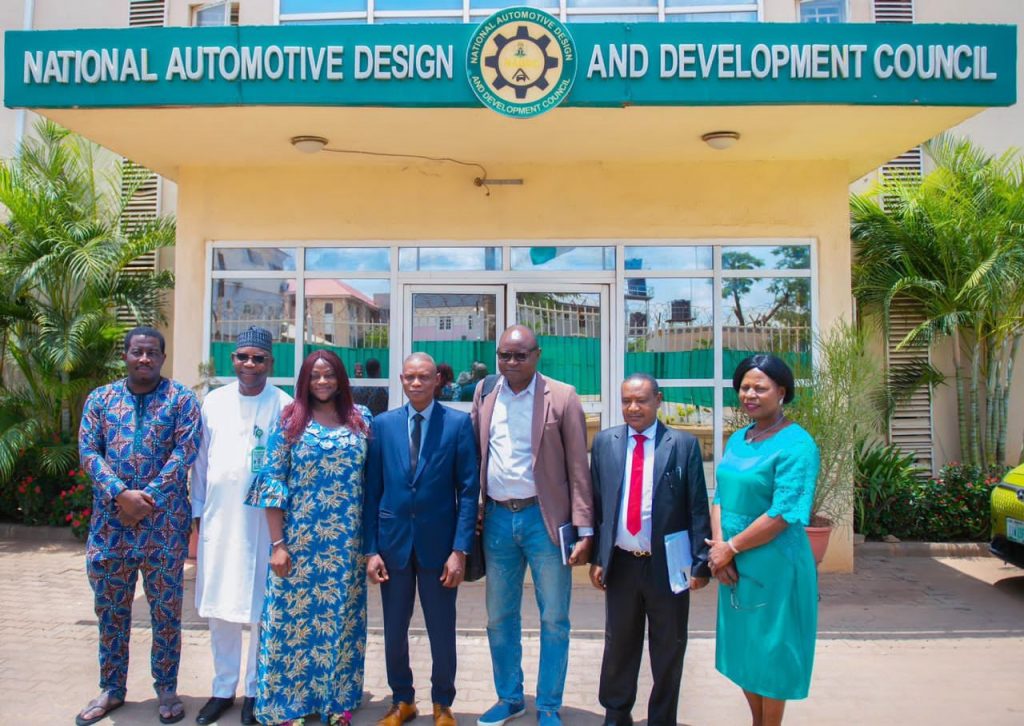 At the meeting, Mr Jelani had aslo highlighted other major achievements, programmes and projects of NADDC which included establishment of three Laboratory Test Centres at Kaduna, Lagos and Enugu, to ensure global standards of made-in-Nigeria vehicles, work on three Automotive Industrial Parks at Nnewi, Oshogbo and Kaduna, Construction of 18 Automotive Training Centres across the nation, establishment of three Pilot Automotive Service Hubs, construction of Automotive Design Studio and R&D facility in Zaria, Development of NADDC Auto Finance Scheme where producers/assemblers can tap into for expansion of their facilities while the public can access credit for patronage, thereby stimulating demand and encouraging more local production, establishment of Solar Powered EV charging Stations at Usman Danfodio Unniversity Sokoto, University of Lagos and University of Nigeria Nsukka.
Sally, who later drove the KONA EV, was amazed with the design, performance and features of the Electric Vehicle.