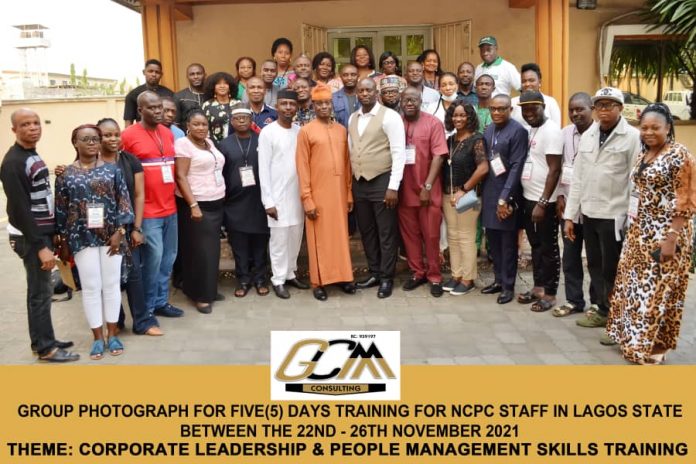 The Executive Secretary, Nigerian Christian Pilgrim Commission, Rev Yakubu Pam has been commended for approving staff capacity training programme for all staff of the Commission across board.
The Director , Special Duties of the Commission, Sir Peter Okhuleigbe gave the commendation on 25th November,2021 in Lagos in his welcome remarks at the ongoing 2021 NCPC General Staff Training, in Maryland, Lagos .
His words," you are all welcome, we give God Almighty all the glory for making it possible for us to be part of this noble course"".
He further stated , " we thank our dear Executive Secretary, Rev Yakubu Pam for approving this all important and encompassing training"
Sir Okhuleigbe admonished the participants not to take the opportunity provided by the Executive Secretary for the training for granted.
He urged them to take maximum benefit and advantage of the training to enhance their various job roles in their various Departments and Units.
He was sanguined that at the end of the training programme, staff would be better equipped than they were before, while stressing the need for value for money.
The Director further enjoined the staff to ensure that the vision and mission of NCPC were achieved through commitment and quality service delivery.
It would be recalled that since the assumption of office of the current Executive Secretary in July last year, he had ensured that the welfare of staff are not compromised .
This year,s training programme for all the staff of the Commission is the second in the series of staff training under his watch as the third substantive Chief Executive of the Commission.
The 2021 General staff training programme has as its theme, "Corporate Leadership And People Management Skills Training".
The training programme commenced on 8th November, 2021 and would run through 10th December.
NCPC Media and Public Relations.