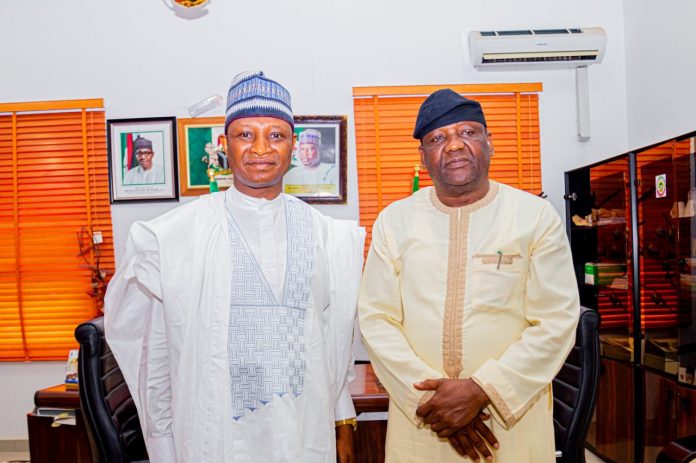 The Executive Secretary, Nigeria Christian Pilgrim Commission, Rev Dr Yakubu Pam has commended the Executive Governor of Adamawa State, His Excellency Ahmadu Fintiri for his inclusive leadership. He gave this commendation on 7th March,2022 during a courtesy visit to the Deputy Governor of Adamawa State, Chief Crowther Seth in his office in Jimeta, Yola.His words," I commend His Excellency and yourself for the good team work and balance of leadership'.
He affirmed that the Commission would remain grateful to Adamawa State for helping in advancing the cause of Christian pilgrimage in the state over the years. He further lauded Governor Fintiri for promoting the activities of religion in the state, stating that all the activities and programmes of the Commission are hinged on prayers , hence it is expected that the pilgrimage trip to Rome would afford the intending pilgrims the opportunity to pray for the well being of the state and peace in Nigeria.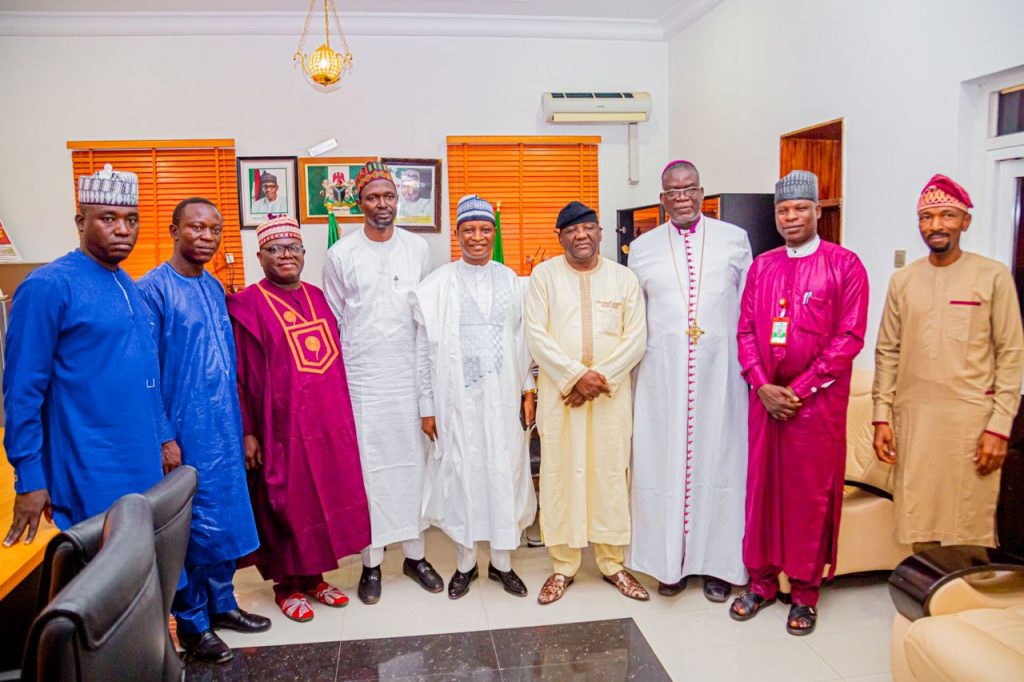 Rev Pam informed the Deputy Governor that he was in the state with some of his Management staff to flag off the first batch of intending pilgrims of the state to Rome.
He urged him to extend his profound gratitude to the Executive Governor of Adamawa State who was on official assignment outside the state.
In his remarks, the Deputy Governor of Adamawa State, Chief Crowther Seth said he was overwhelmed with joy for what is happening in the state, for the taking over of the pilgrimage process by the Nigeria Christian Pligrim Commission. His words," thank God for answering our prayers".
He explained that the issue of religion is very sensitive which made the Governor to dispatch a high powered delegation to the NCPC Corporate headquarters in Abuja with a view to finding a lasting solution to the issues of Christian pilgrimage as it affects the Rome pilgrimage.
He reiterated that when they were sworn in as a government , the Governor approved their participation in the 2019 pilgrimage to Israel because he believes in the efficacy of prayers and does not joke with religious matters.
He thanked the NCPC boss for finding time to flag off the screening exercise in Yola. He equally commended Governor Fintiri for ensuring that christians in Adamawa State participate in pilgrimage.

Signed
Celestine Toruka
Head Media and Public Relations
7th March, 2022.