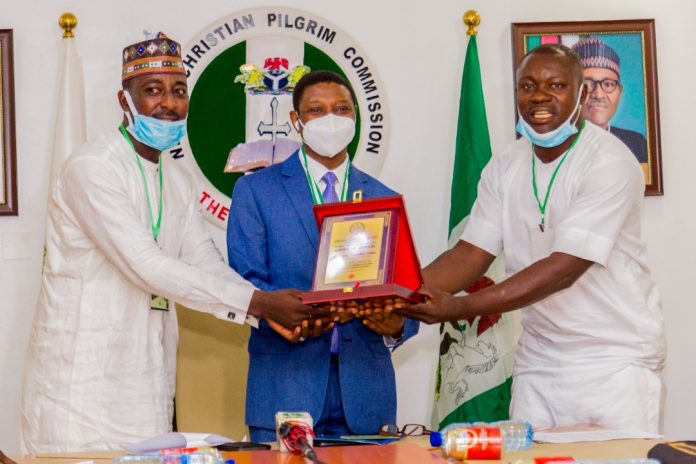 The Executive Secretary of the Nigeria Christian Pilgrim Commission, Rev. Yakubu Pam has received an Award from the Northern Youths Ambassador (NYA) today 25th May, 2021 at his office in the Corporate Headquarters of the Commission.
Rev. Pam while receiving the award from the delegation of Northern Youth Ambassador explained that Nigerian youths are the people who can make a difference in the country because our youths are visionary and objective. He added that the only solution to the issues in Nigeria is dedicated visionary youths.
He lauded the Northern Youth Ambassador for rising against criminality and violence and embracing the gospel of peace by showing support to Internally Displaced Persons (IDP) camps in various states in the North.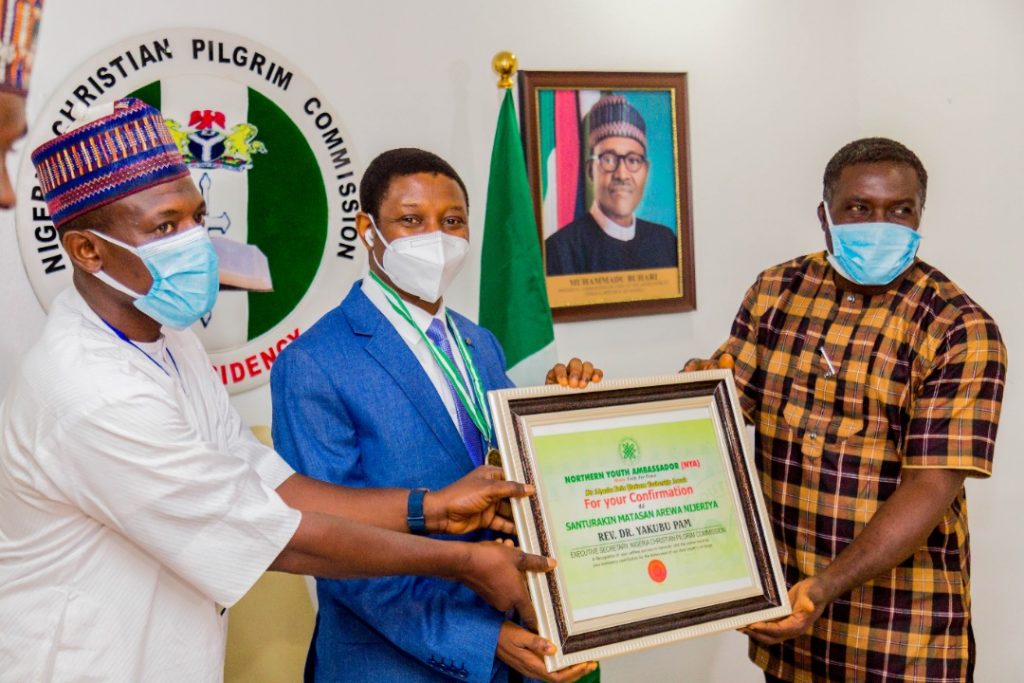 The NCPC Boss admonished the youths to be more involved in the Politics of Nigeria in order to change the narrative in the country. In his words, 'Hopefully the Messiah will be amongst the youths here'.
The Apostle of Peace assured them of his support in their projects, especially their activities with the IDP camps , stating that he would join hands with them in reaching out to the Internally displaced persons.
Earlier, the Leader of the Northern Youth Ambassadors, Amb. kalamu Sani in his speech explained that the organisation is the apex umbrella body of youths cut across the 19 Northern States and FCT which is distinctively propagating, advocating and preaching the gospel of peace, religious tolerance, good neighborliness, and governance as the basis for peaceful and desired development in the Northern region and the nation at large.
He described the Executive Secretary as not just a father, a mentor, and a role model, but a personality with integrity and unique hallmark, which for a very long time portrays him as 'a light at the end of the tunnel'.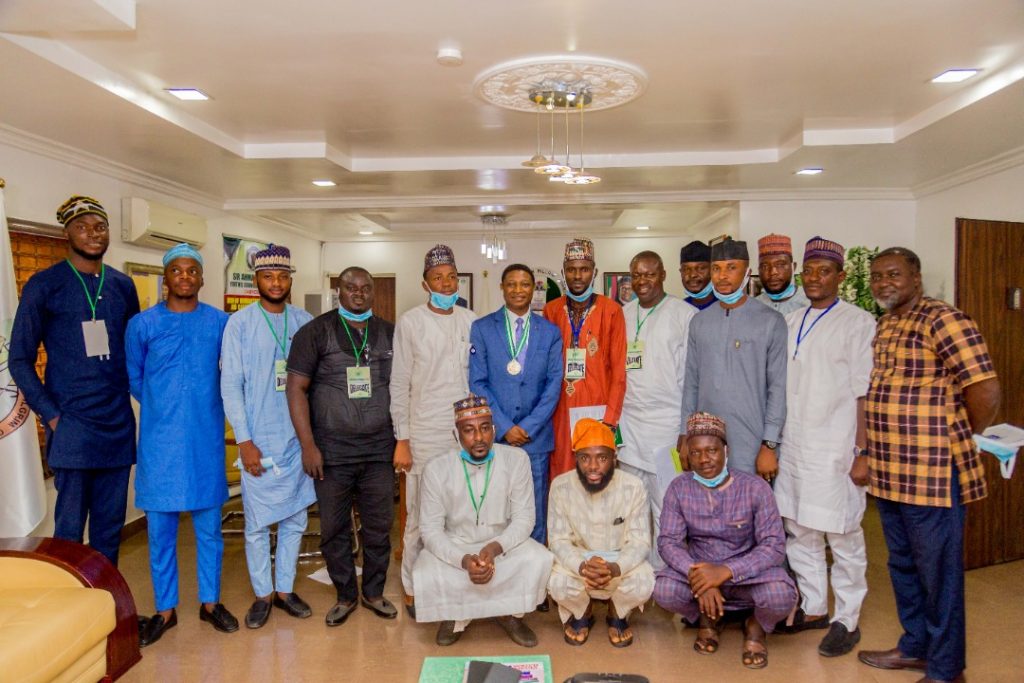 He further described the NCPC boss as Icon of National and International repute, who is also seen as the ultimate symbol of a true Nigerian.
The Executive Secretary was formally presented with 'Sir Ahmadu Bello Platinum Leadership Award: Award of Honor as Icon of Hope in recognition of his contribution to humanity, nation building and peaceful coexistence'.
Ambassador Sani said that the humanitarian crisis in Nigeria calls for support in all ramifications, He solicited support from the Commission to the IDP camps in North -Eastern Nigeria and further appealed that the Commission should join hands in their advocacy campaign against Anti- social vices such as rape, child abuse, prostitution, thuggery and vandalism.
NCPC MEDIA/PUBLIC RELATIONS