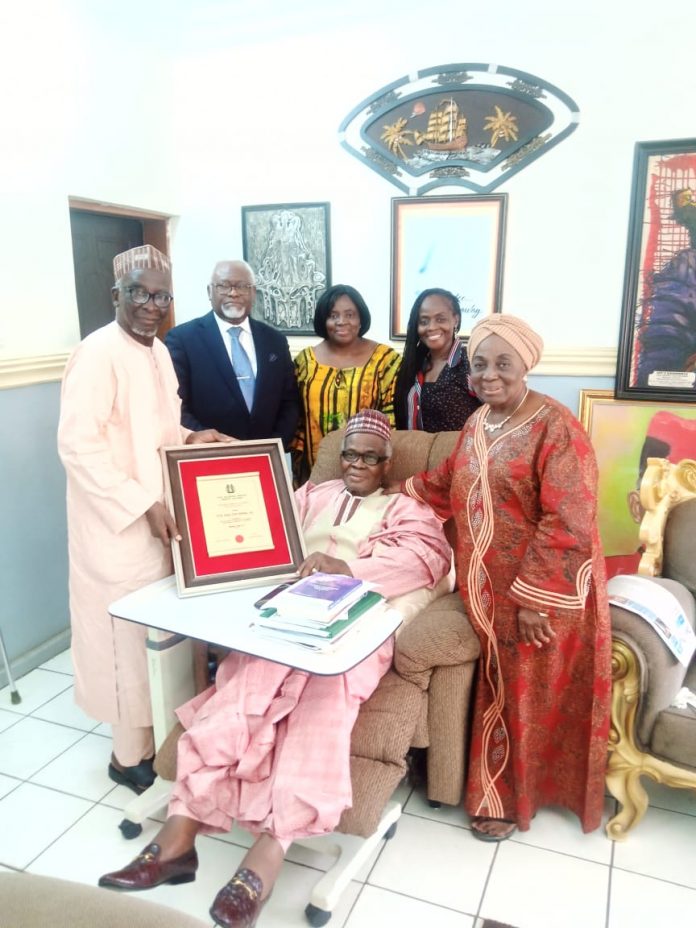 The Board & members of the Nigeria Media Merit Award this day, July 5, 2022, conferred on Prof Aaze Tom Adaba, OON KSJ, the Ohietohueyi of Ebiraland, an award titled… the 2021 Distinguished Media and National Leadership Award…
The award is in recognition of his professional and exemplary life dedicated to the promotion of Media Excellence and service to the Nation.
Though the ceremony took place in Lokoja, Kogi State in October 2021 but due to certain circumstances Prof Adaba was unavoidably absent.
The Board and members considered it necessary to present this award to him in the comfort of his home.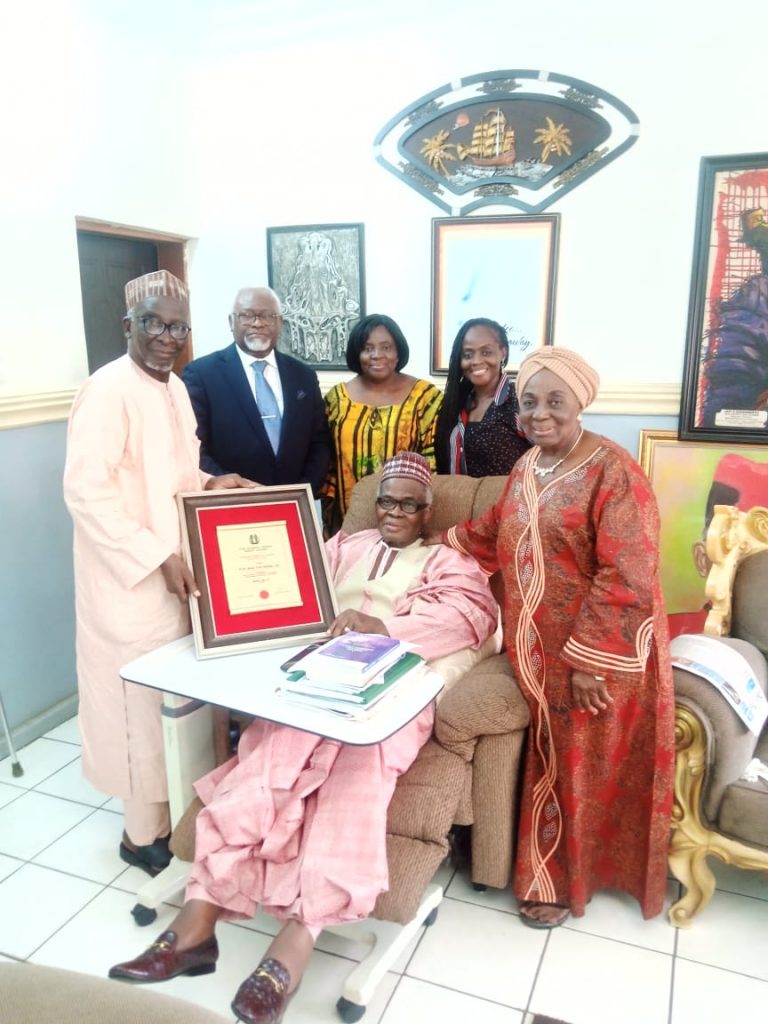 Therefore, the Chairman of the Board, Dr Haroun Al-Rashid Adamu and the Trustee Chief of Administration, Mr Samuel Yemi Akeju were on hand to make this presentation this July 05 2022. A visibly elicited Prof Adaba thanked the Board of NMMA for considering him worthy and for coming to honour him in presence of his loving wife and adorable daughters, Pastor Mrs Elizabeth Adaba-Gomwalk and Dr Josephine Inya Adaba-Ode in his home, adding that
he is glad to have been part of the NMMA from inception. He gave a brief history of the evolution of broadcasting industry in Nigeria and pledged to continue to do more within his capabilities, in mentoring the next generation of broadcasters, Prof concluded.