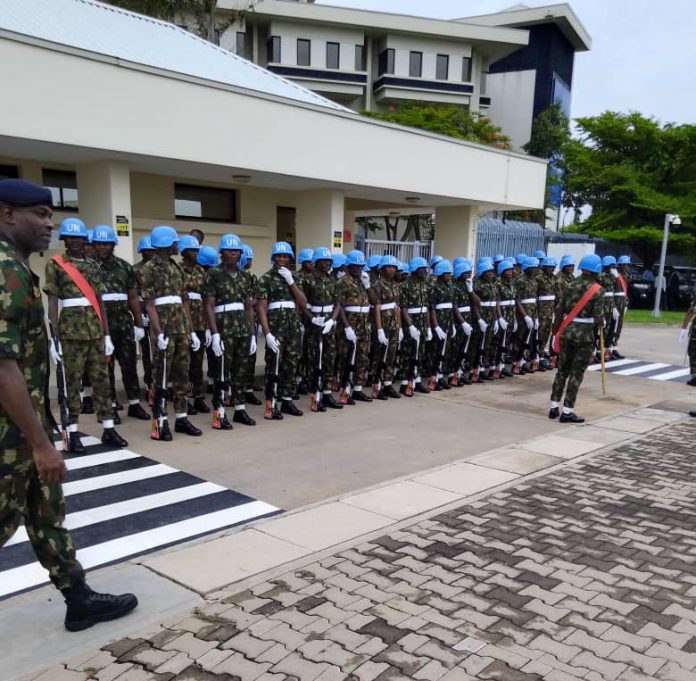 The United Nations has commended the Nigerian military for its remarkable contributions to global peace over the past 63 years.
The UN Resident and Humanitarian Coordinator in Nigeria, Mathias Schmale gave the commendation during the Commemoration of 75years of UN Peacekeeping Operations in Abuja.
Schmale said in Africa, Nigeria has taken on leadership roles, operating as a force for regional stability.
The Nigerian Military has been actively involved in leading the mission in Liberia, Protecting citizens in Mali, monitoring the ceasefire in Mozambique amongst other operations.
Despite the insecurity challenges ravaging the Nation, the Nigerian Military and the police have continued to contribute troops to sustain commitments to the UN.
In his remarks, the Chief of Defence Staff, General Leo Irabor stated that Nigeria has significantly contributed to 41 peacekeeping missions worldwide.
Ever since over 200,000 Nigerian troops have served in UN Peacekeeping Missions worldwide.
"The Federal Government will continue to provide the necessary support required to discharge our statutory roles professionally" he said
He further appreciated the UN for their humanitarian interventions to victims of conflict across the nation.
Since 1948, more than two million peacekeepers have served in seventy one missions, helping countries navigate the difficult path from war to peace.
But more than four thousand two hundred peacekeepers have lost their life yet more are still committed to the onerous task.