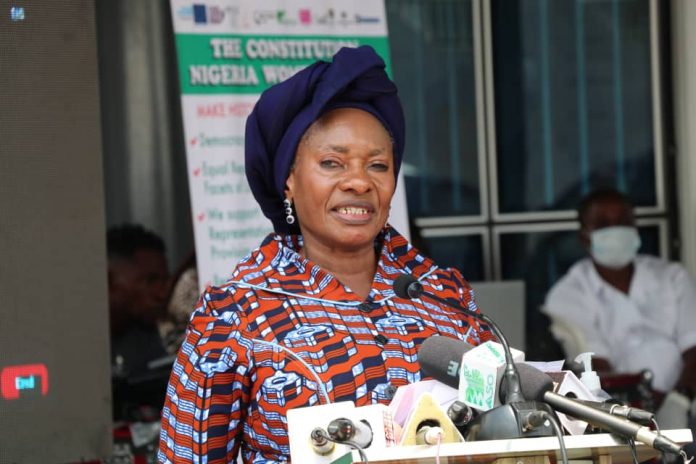 The Minister of Women Affairs, Dame Pauline Tallen has called for the full representation of women in the Nigeria constitution by first and foremost recognizing the use of gender neutral and sensitive language in the constitution.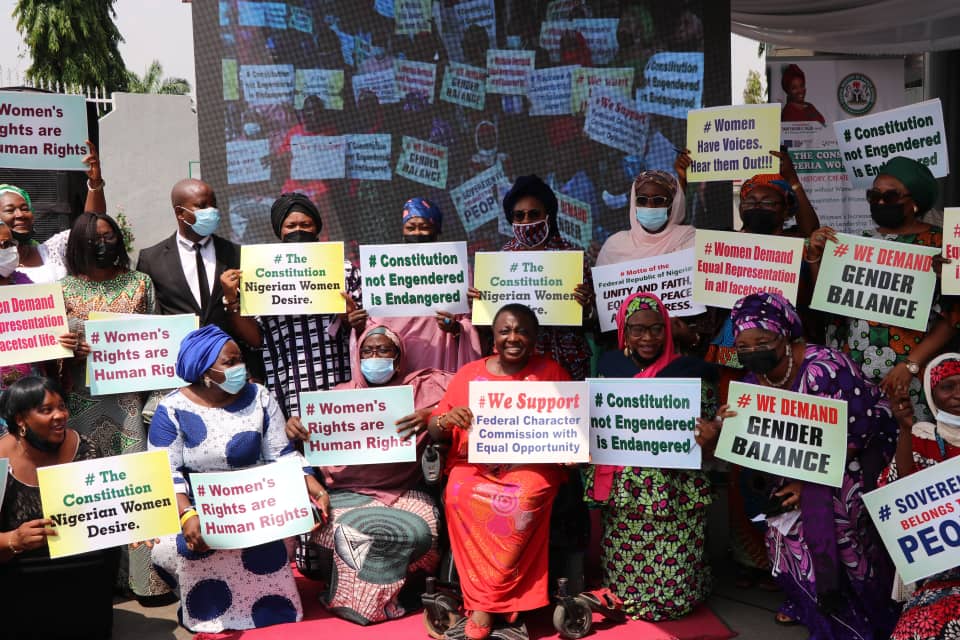 The Minister who stated this at a joint press conference ahead of the Zonal public hearing on the Proposed Alternative to the provisions of the 1999 Constitution of the Federal Republic of Nigeria at the Ministry's headquarters in Abuja, says masculine languages are gender-biased and undermine women and girls' political participation, which further hinders inclusive governance in Nigeria.
Recall that the Federal Ministry of Women Affairs working with a cross section of CSOs had earlier submitted a Memorandum in response to the call for submission made by the 9th National Assembly on the Review of the 1999 Constitution in September, 2020. .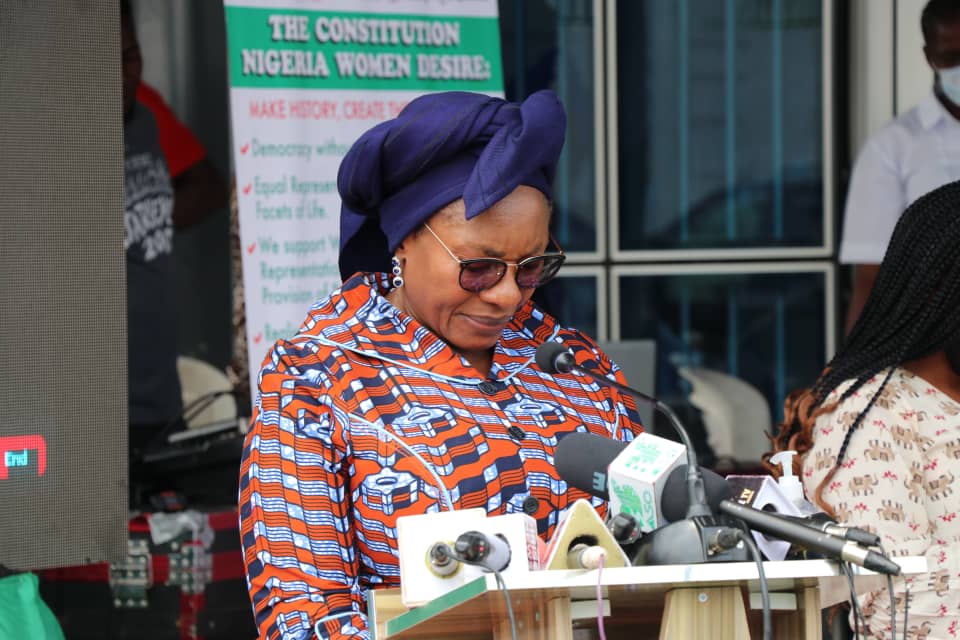 However much has not been achieved to improve women's participation and gender equality in leadership and decision-making positions despite a formal support for it through the National Gender Policy (2006) which recommends a benchmark of 35 percent in all sectors.
"To ensure equitable women representation in Government, it is important the Constitution is reviewed to provide for at least 35% women representation in appointive offices at the Federal and State levels. This will begin with an amendment of section 14 subsection (3) that prohibits predominance of persons from a few States, ethnic or sectional groups in the composition of the Government and its agencies to also introduce a prohibition of the predominance of any sex in the composition of the government and its agencies. Also, Section 14 (4) introduces the equitable representation of both sexes in the composition of government at a state, Local Government Councils, or any of its agencies. Other sections for reference include sections 147(3), 171(5), 192(2), 208 (4)". The Minister noted.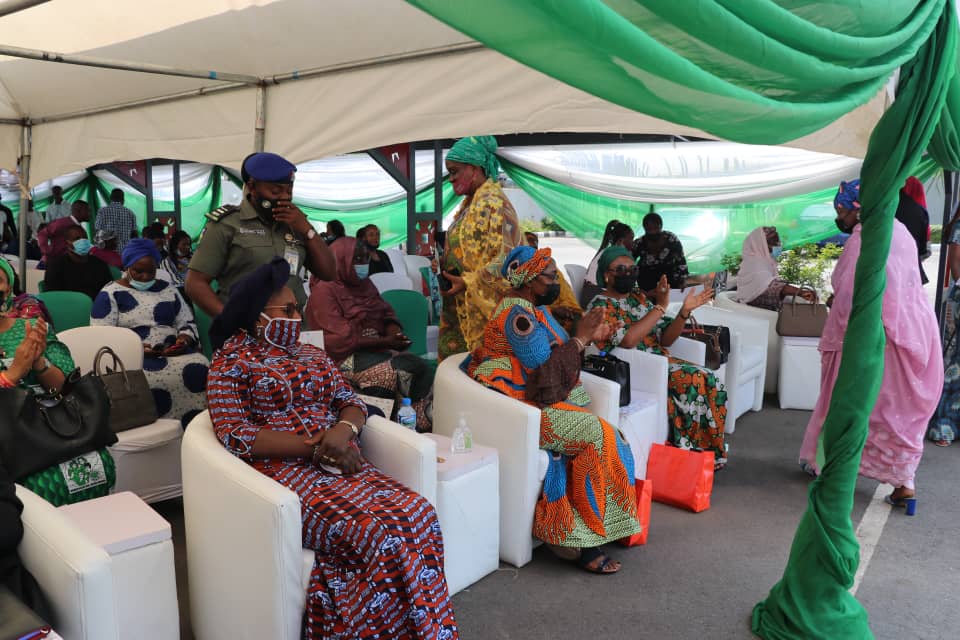 Dame Pauline further added that most of the International and Regional Human Rights instruments specifically enacted for the promotion and protection of women's rights which include the Convention on the Elimination of All Forms of Discrimination Against Women (CEDAW) and the Protocol to the African Charter on Human and People's Rights on the Rights of Women in Africa are yet to be domesticated in Nigeria.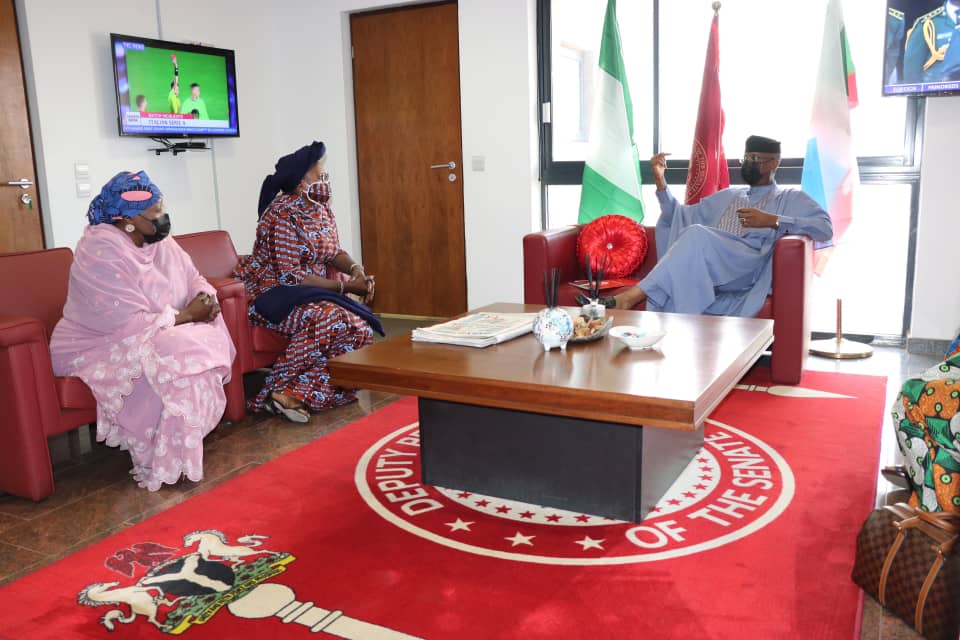 The Minister also followed up the strategic media engagement with an advocacy visit to the Deputy Senate President, Distinguished Senator Ovie Omo-Agege.
She however called on the 9th National Assembly headed by the Senate President, Dr. Ahmed Lawal, and the Rt Honorable Speaker, Femi Gbajabiamila, to act now in support of the course.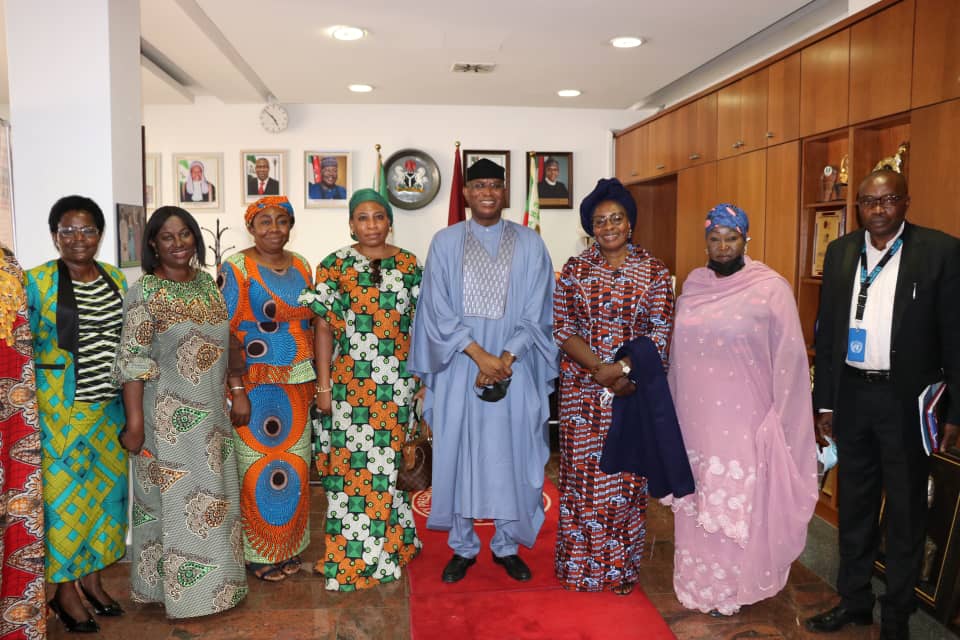 Dame Pauline also appealed to First Ladies in the States and the Honourable Commissioners of Women Affairs to work with CSOs to mobilize all women groups to participate at the Public Hearing in the 12 Centres; including making presentations, lobbying and advocating for inclusion of women's position.