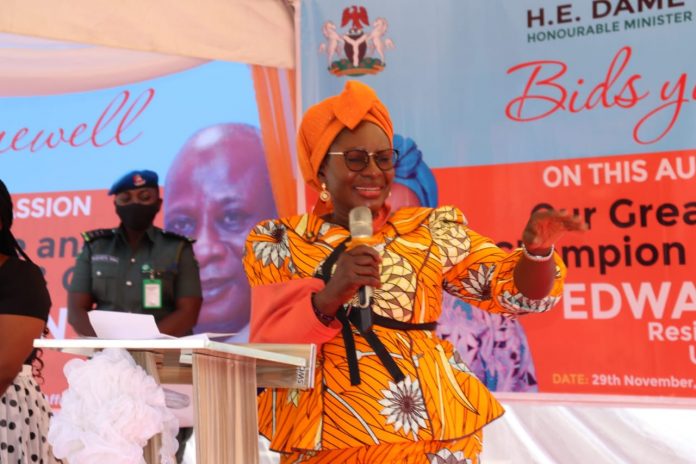 Federal Ministry of Women Affairs,
Press Release
Monday, 29th November, 2021
The Honourable Minister of Women Development, Dame Pauline Tallen, OFR, KSG has decried gender-based-violence describing the phenomenon as "a major barrier to children development, growth, survival and access to education" stating that it "has negative effects on the growth and development of children physically, socially, emotionally, and psychologically".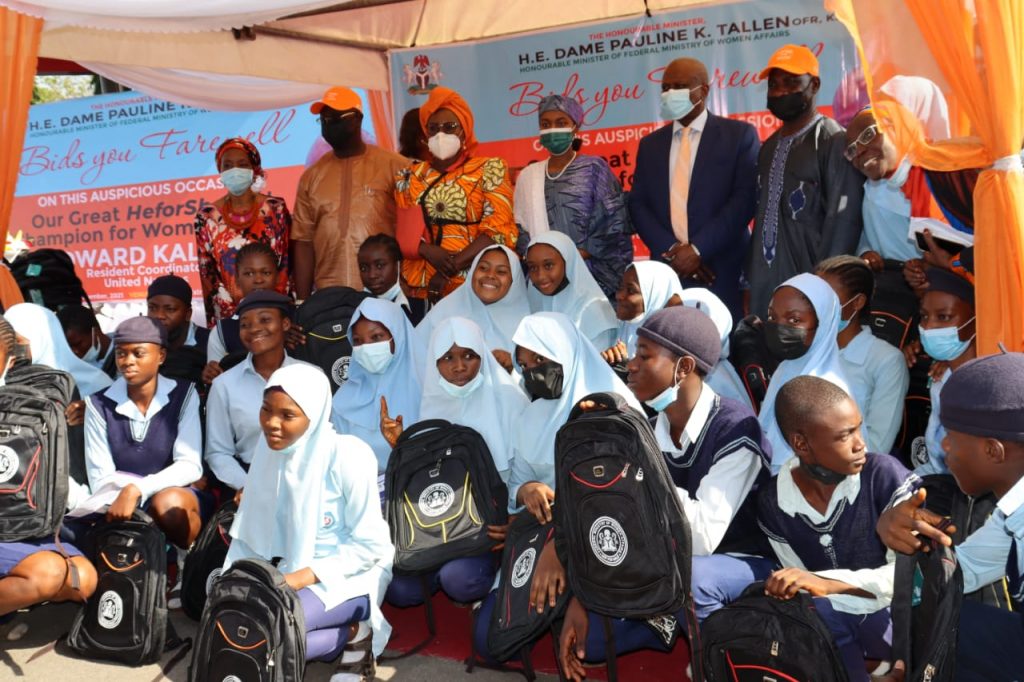 The Minister made this observation during an interactive programme with children which is part of activities for the 2021 edition of 16 Days of Activism on Ending Violence Against Women and Children, especially girls. The is a global campaign against gender-based violence that runs from 25th November to 10th December every year.
The 16-Days Activism is used as a strategy by individuals, institutions and organizations around the world to call for action towards the elimination of all forms of violence against women and girls as well as amplify the voices of survivors of violence who are clamoring for their rights and fighting for justice.
The 2021 edition has a theme: "Orange the World: End Violence Against Women now!" which emphasizes the need to end violence against women and girls urgently.
The theme focuses on stopping gender-based violence and believing there will be survivors, when the nation and persons adopt comprehensive strategies to address the root causes, change harmful practices and social norms, and empower women and girls. "Girls", Dame Tallen observed, "are vulnerable to child marriage, female genital mutilation and other forms of abuse and maltreatment", and urging that "there is the urgent need for stakeholders to prioritize ending child marriage and promote Girl Child Education."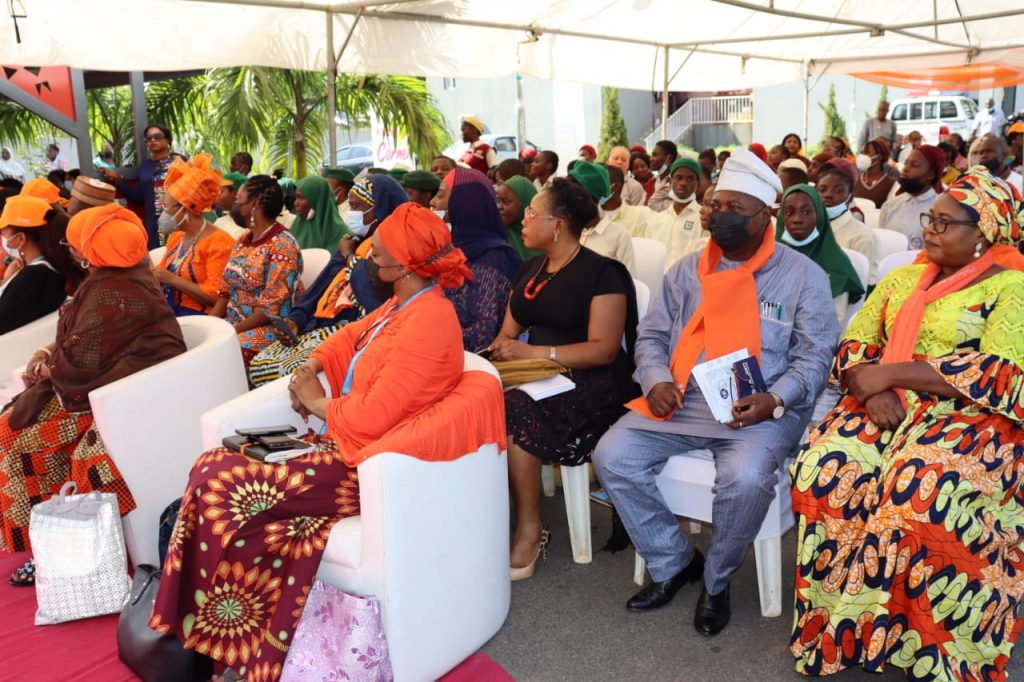 The interaction with children took place today, Monday, 29th November, 2021 at the Ministry's Headquarter' premises where selected school children in the Federal Capital Territory were brought in to amplify the messages urging action against gender-based-violence.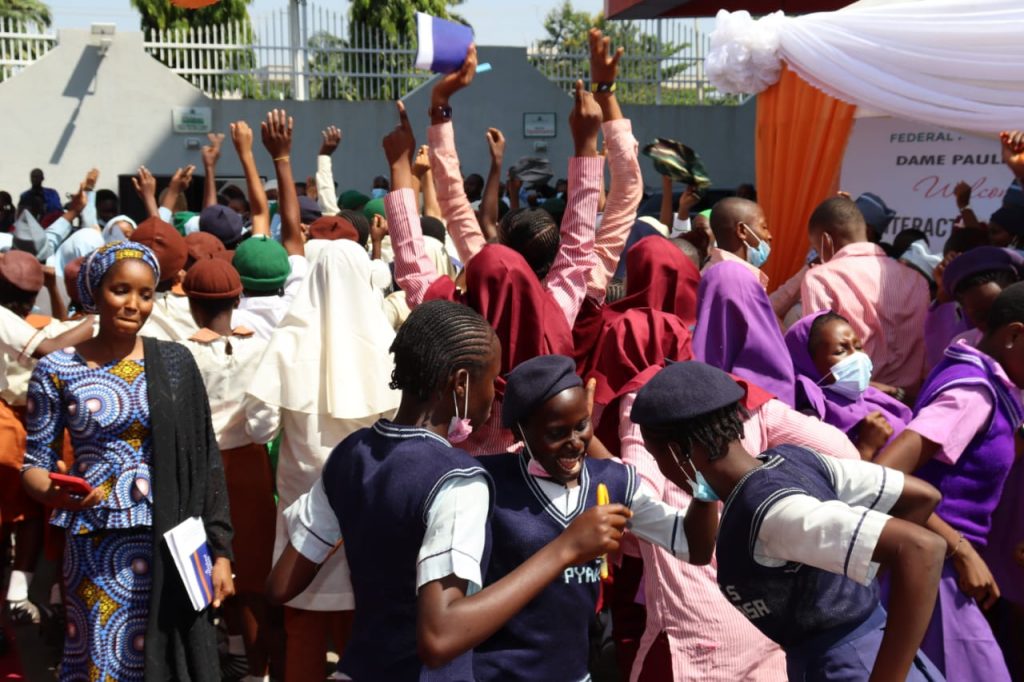 "It is on the premise that GBV affects the growth and development of children physically, socially, emotionally, and psychologically that the Federal Ministry of Women Affairs is creating awareness on gender-based violence towards addressing the impact on children and supporting the girl child development, empowerment while ensuring to make their voices heard as drivers for change."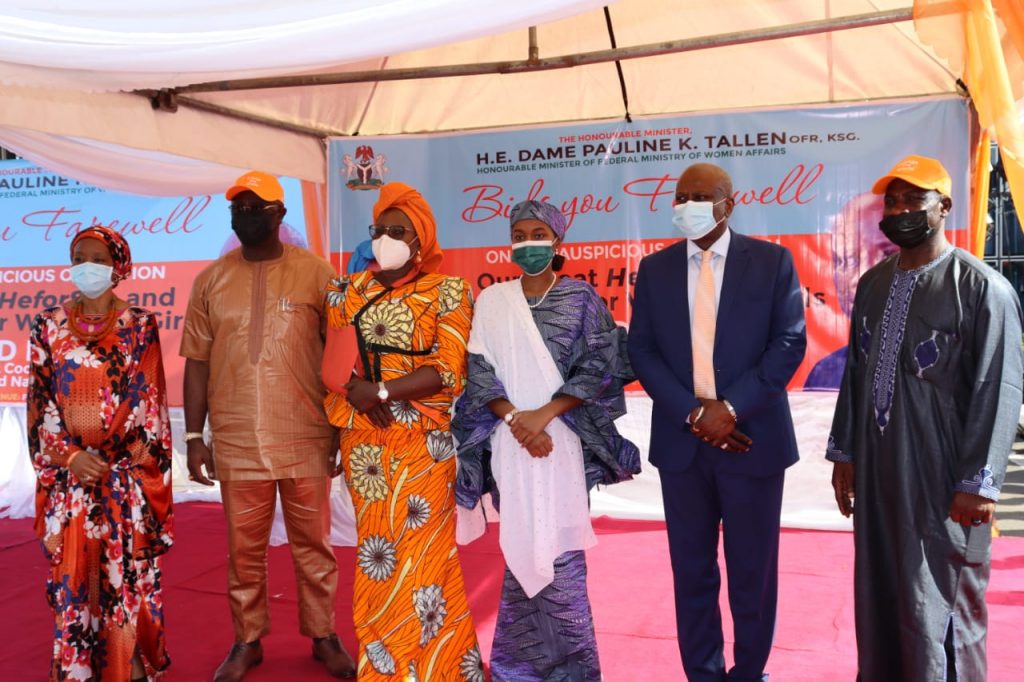 Many eminent persons spoke at the event to buttress the points emphasized by the Honourable Minister at the occasion with calls for ensuring faster judicial process of rape cases and lots of advice for the children on how best to preserve their chastity and protect themselves when they are confronted with challenges of GBV.
 
Dame Tallen disclosed telephone contacts to be used when issues of GBV arise: toll-free line for reporting cases of violence against women and children including gender-based violence via tel. no 08031230651 and that of Ceceyara Foundation is 0800-800-8001. "I call on you all to utilize these services in reporting cases."
Additional to the toll-free line for reporting GBV, Tallen also asked her audience to embrace the hand gesture of "I NEED HELP" which she demonstrated by folding the thumb underneath a straightened and then made to a sign of beckoning urging that "I will like you all to learn this hand gesture from the video as it could save lives. I implore you all be brave and speak up."
Signed.
Olujimi Oyetomi,
Director, Press & Public Relations.